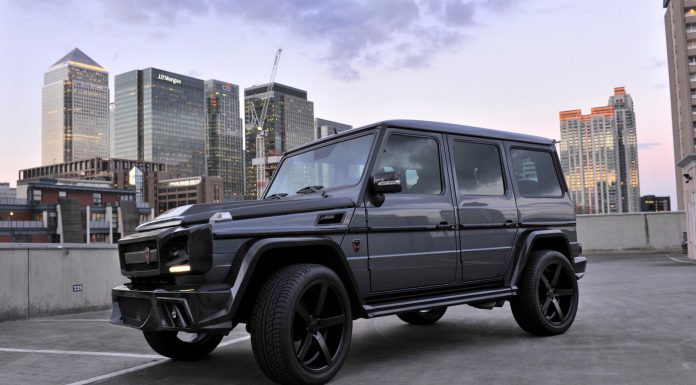 When the Mercedes-Benz G63 AMG leaves its German factory, it is one of the most eye-catching and menacing SUVs on the market. Not dissuaded by that fact, aftermarket tuning firm Prindiville Design has just unveiled its bespoke G63 AMG designed to make things even crazier.
In typical Prindiville Design fashion, the firm's G63 AMG incorporates a completely bespoke bodykit. That bodykit combines an extensively modified front fascia with a different bumper, headlight surrounds and grille. Further modifications include the installation of a bold and aggressive bonnet alongside a set of 6-spoke Prindiville black alloy wheels. The rear end is then characterised by a different bumper and spare rear wheel case. Besides the wheels, all of the aforementioned new components are created from eye-catching carbon fibre.
Beyond these extensive visual changes, Prindiville has also remapped the performance SUV's ECU while installing a custom exhaust system. These changes result in an extra 50 hp bringing the total figure from the V8 up to 594 hp. Alongside the engine tweaks, beefed up brakes discs and calipers are also featured.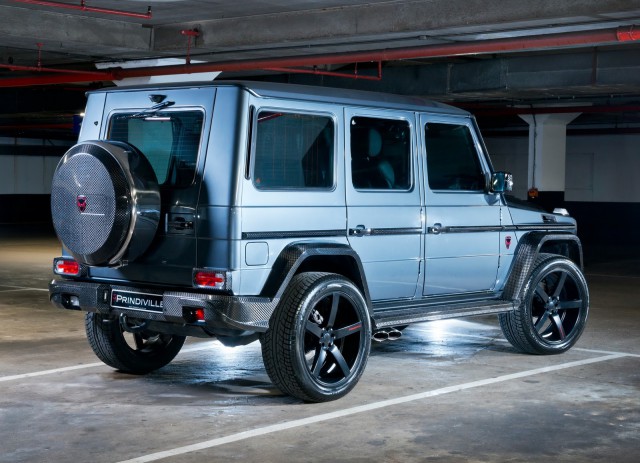 Wrapping up Prindiville's tweaks is new leather and alcantara adorning the interior alongside a number of wood, carbon fibre and metal elements.