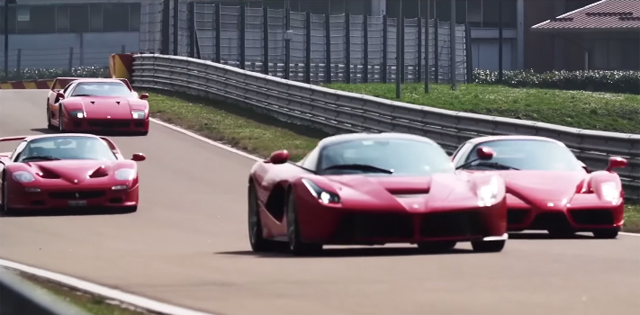 A Ferrari halo supercar only comes around every 10 years or so. As a result, each and every one is exceptionally noteworthy for a multitude of reasons and for the latest inclusion into the family, the Ferrari LaFerrari, it is absolutely no different.
[youtube]https://www.youtube.com/watch?v=AR3BHzNWJI8[/youtube]
Following on from the Ferrari Enzo, Ferrari F50 and before that, the Ferrari F40, the LaFerrari is in esteemed company. With that in mind, the Italian marque recently took its four halo supercars from four different decades onto the Fiorano test track to not only explore the performance offerings of the cars but to adequately celebrate, acknowledge and recognise their individual contributions to the Ferrari brand as a whole.
As you can surely imagine, the resulting video is certainly worth a watch!