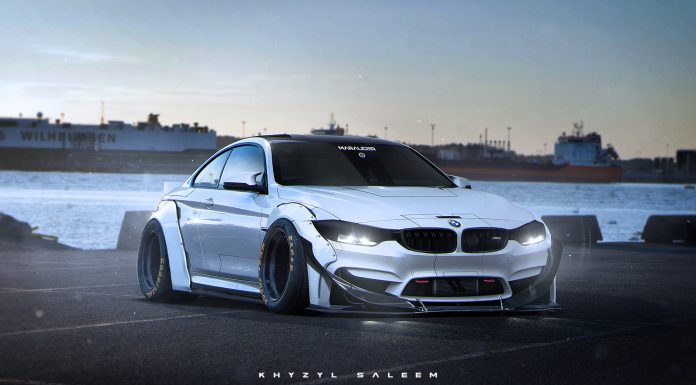 Despite only being on the market for a relatively short time, the F8X generation BMW M3/M4 duo are proving particularly popular. Of course, the standard M3/M4 are just the first in a long line of special edition versions which will come in the next few years and if given to automotive renderer Khyzyl Saleem, the German sports car could become a different beast entirely.
To create his M4, Saleem has rendered it with an entirely new front fascia incorporating two absolutely massive carbon fibre canards. A prominent carbon front splitter has also been installed. Further modifications include the fitment of an aggressive widebody kit including flared wheel arches and extended side skirts. Elsewhere, a set of beefy wheels and tyres have been installed.
Leave your thoughts on this apocalyptic M4 below!