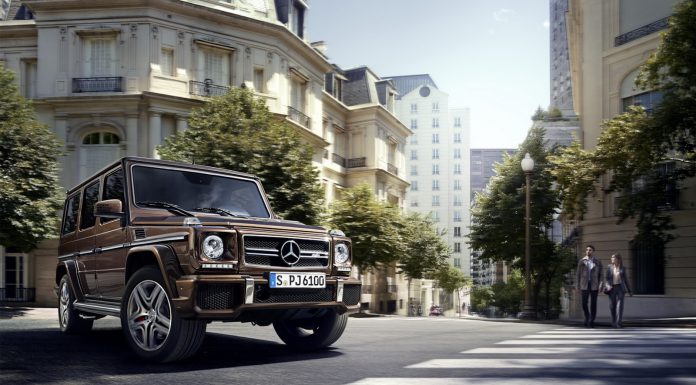 Before the next-generation Mercedes-Benz G-Class is unveiled in the coming years, the covers have just been taken off the 2016 Mercedes-Benz G-Class. The new model year G-Class adopts a number of modifications including the adoption of a twin-turbocharged V8.
The real headline for the 2016 G-Class is that the new G500 utilises the same 4.0-litre twin-turbocharged V8 engine as the AMG GT and new C63 detuned to deliver 416 hp and 450 lb-ft of torque. As a result, the 2016 Mercedes-Benz G500 will accelerate to 100 km/h in a rather brisk 5.9 seconds despite its size.
Elsewhere in the range, the G63 AMG has received a bump in power. Its twin-turbo 5.5-litre V8 now pumps out an extra 27 hp lifting the total figure to 563 hp with torque also receiving a bump to 560 lb-ft. The 2016 G63 AMG will hit 100 km/h from a standstill in 5.4 seconds. Continuing to top out the G-Class range is the G65 AMG as its twin-turbo 6.0-litre V12 now pumps out 621 hp and 737 lb-ft of torque making for a 5.3 second sprint to 100 km/h. The base model is the G350d and it delivers 242 hp and 442 lb-ft of torque.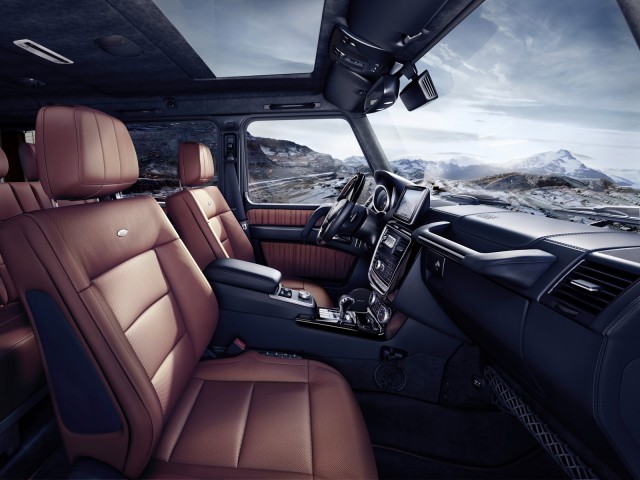 Beyond the changes to the engines, the 2016 Mercedes-Benz G-Class range has adopted a revised suspension setup incorporating new shock absorbers. Furthermore, the German automaker has modified the traction control and ABS systems.
Stylistically, the new model year G-Class includes a number of subtle visual modifications highlighted particularly in the new front and rear bumpers. Elsewhere, new 18-inch alloy wheels come installed for the base model G350d.