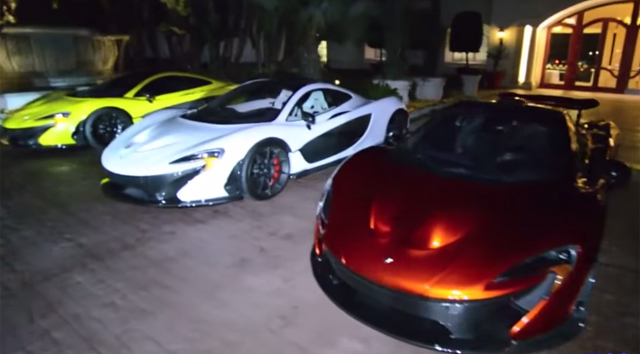 Priced at over $1 million in the United States, the McLaren P1 is a car restricted to the wealthiest and most enthusiasts buyers and with production capped to 375 units, seeing one anywhere other than an auto show is something special. At a recent event in the U.S. however, attendees were treated to the sight of not just one P1 but seven!
[youtube]https://www.youtube.com/watch?v=eRSL7GYFZc4[/youtube]
The event was a customer appreciation night held by the prominent McLaren Newport Beach dealership in May. The incredible McLaren P1 line-up consisted of two painted in white, one black, two yellow, one blue and one in eye-catching Volcano Orange.
All up, these McLaren P1s deliver 6321 hp from their 56 cylinders and 14 turbochargers. Very impressive numbers indeed!