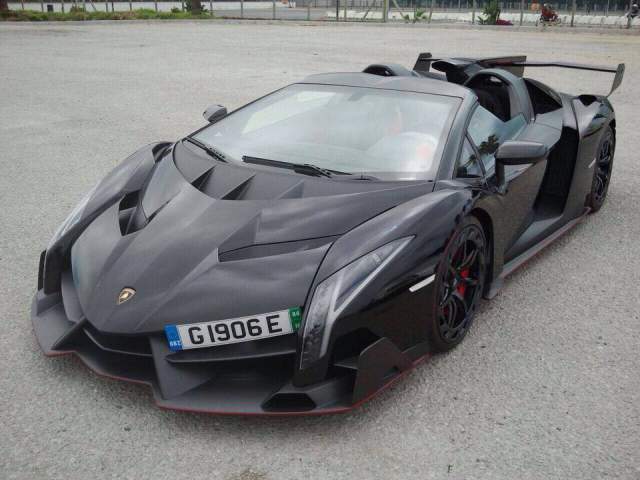 Limited to just nine examples worldwide, the Lamborghini Veneno Roadster may not be as rare as the Veneno coupe but it is still one of the world's most exclusive cars. With a price exceeding $4 million, it is also one of the most expensive.
While it remains to be seen just how many units of the Veneno Roadster have been produced so far, one gloss black example recently arrived in the small island nation of Gibraltar. It joins the likes of a Verde Singh and matte black Veneno Roadster to have previously been spotted around the world.
With a price of $4.4 million each, you may be wondering what your money gets you? Well, the package is very similar to the Veneno which itself, takes inspiration from the Aventador. The engine is the Aventador's new 6.5 litre V12 unit, uprated to 750 hp in the Veneno Roadster. Power is driven through an all-wheel drive system via a modified ISR transmission. Five settings are available with pushrod suspension and horizontal sprint/damper units also featured.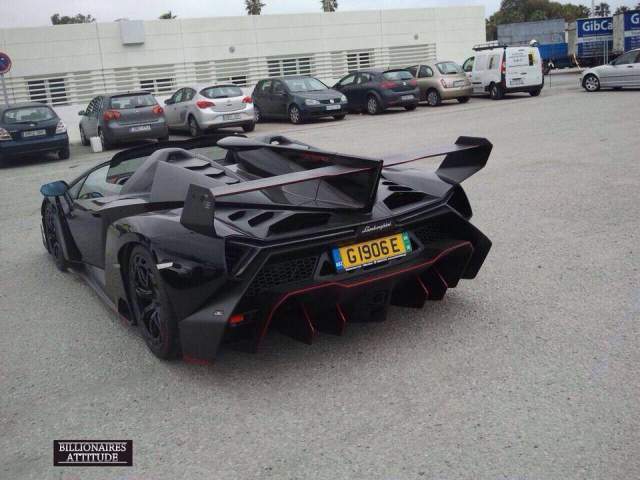 Elsewhere, the car features a monocoque made from carbon fibre reinforced polymer. All body components are also CFRP making it extremely lightweight. It is compliant with all road safety regimes worldwide and features a full raft of safety features from airbags through to adapted ESP handling system.
[Via Gumbal and Passion 4 Wheels]