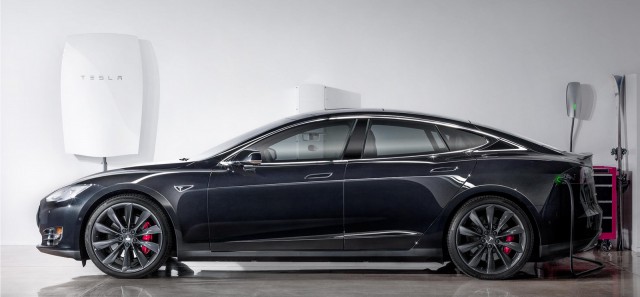 After many months of rumours, Tesla Motors has expanded beyond the production of cars and battery packs to power cars and has released its range of energy storage systems for households and businesses around the world.
The new product line has been dubbed Tesla Energy and represents a key change in the energy industry. The product targeted towards households is the Powerwall. It features the same lithium-ion battery cells used in the Tesla Model S to store power from solar panels and can then be used to power a home. Additionally, the Powerwall from Tesla Energy serves as a source of backup power in the case of a black out.
The Powerwall itself has been designed to be compact and stylish and can be mounted on the outside of a house or inside the garage. The entry-level Powerwall is 7kWh in size and has been priced at $3000 in the U.S. while the larger 10kWh Powerwall costs $3500.
For businesses, Tesla Energy has the Powerpack. It is a 100kWh battery system and while prices haven't been revealed, the firm says it will provide businesses the opportunity "to reduce peak demand charges, shift energy consumption profiles, and participate in available grid markets."