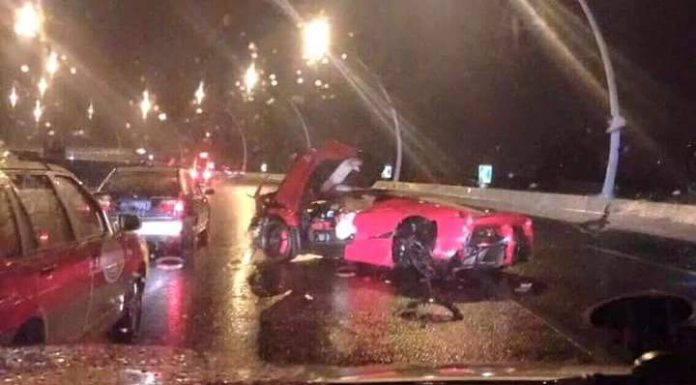 Not long after it emerged that a Ferrari LaFerrari crashed in France, images have surfaced online showing yet another crash of the Italian marque's range-topping hybrid hypercar. The following crash took place in Shanghai and it is believed that a teenager was behind the wheel at the time.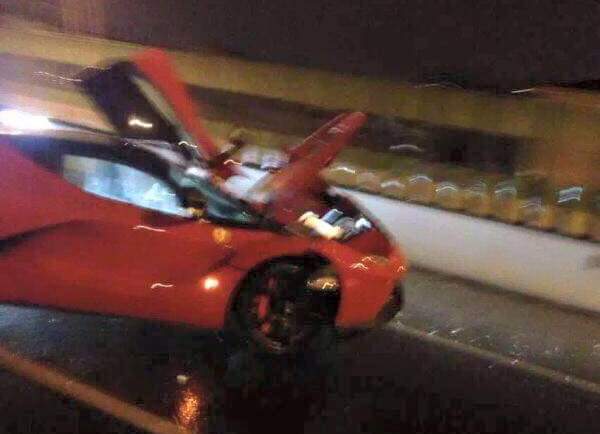 Specific details about the crash remain sketchy but the images reveal that at the time of the crash, it was raining and the roads appear especially slippery. With the LaFerrari transmitting a total of 950 hp through the rear wheels, it is reasonable to assume that the less-than-ideal conditions played a role in the crash.
While details about the crash aren't known, the images reveal that of the three LaFerrari crashes to have occurred so far, this is comfortably the most severe. We can see that the driver's side has sustained comprehensive damage with the left rear wheel and hub assembly being almost entirely torn from the car.
Additionally, damage has been done to the rear diffuser and bumper while the front bumper and bonnet are also wrecked. With all of this damage in mind, it seems apparent that the crash involved a number of different impacts and it certainly seems likely that it will be deemed a write-off.