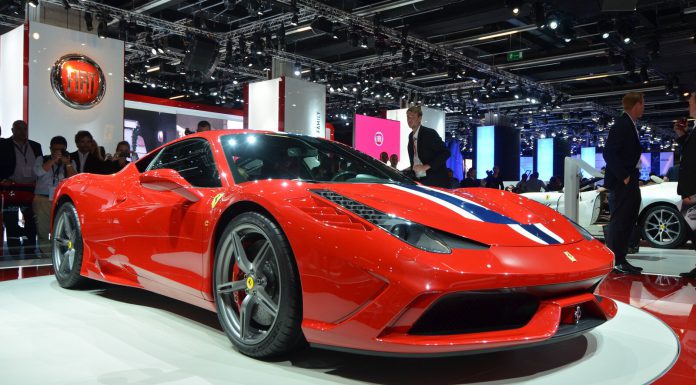 On the back of confirmation that James May won't be returning to Top Gear, the former host has revealed in his column with The Sunday Times that just before Top Gear was cancelled and Jeremy Clarkson was outed, he placed an order for the very last Ferrari 458 Speciale.
In the piece, May revealed that he decided to reward himself with the 458 Speciale after edging ever closer to renewing his Top Gear contract alongside Jeremy Clarkson and Richard Hammond. As a matter of fact he said "There we were, all three of us, on the brink of a new three-year contract to make Top Gear, after which we would definitely chuck it in with dignity and hand the reins to a new generation, assuming we were still alive. There were a few details to resolve about time frames and other mundane stuff, but the groaning draft version of this document was actually sitting on my desk."
May also reveals in the column that he opted for the Ferrari 458 Speciale over pre-ordering the new 488 GTB as it would allow him to own the last ever naturally-aspirated mid-engined V8 Ferrari. Interestingly, after deciding on the Speciale, May learnt that order books were closed and that no additional examples would be created.
After his dealer called the Ferrari factory however, the marque agreed to produce one final example specifically for the journalist. May initially specced his 458 Speciale in dark blue with gold wheels and the optional racing stripes. Additionally, he ticked the expensive boxes for the Sat Nav, reversing camera, nose-lift system as well as additional alcantara trim for the dash and floor mats.
The piece concludes with this little gem, "Hang on a minute. Unemployed middle-aged man from Hammersmith orders the last-ever Ferrari 458 Speciale, in dark blue. What on earth was I thinking of? Just moments before I signed the order form and committed myself totally and irreversibly, I had a sudden change of heart. I ordered it in bright orange."
[Via Driving]