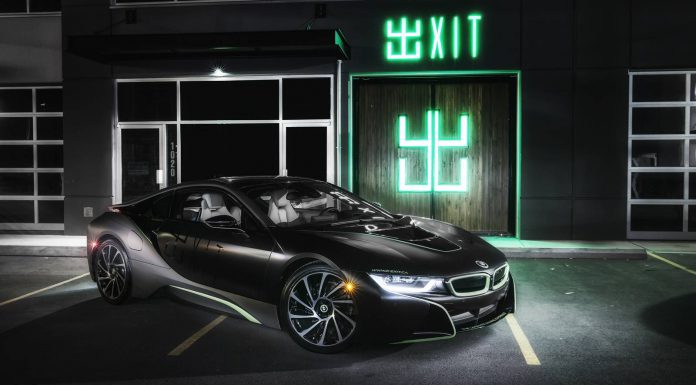 In an automotive world where new cars are continually launching baring striking resemblances to other models on the market, the BMW i8 is a welcome relief. Not only does it feature a design unlike any other car but its hybrid powertrain is also bespoke. So when Canadian automotive photographer Monique Song decided to arrange a photoshoot of a BMW i8, she wanted to make it extra special.
The i8 in question has recently been fitted with an aftermarket wrap by Twiisted Media from Richmond, BC. They combined satin black elements as well as matte grey and bright green accents. What the colour combination results in is a completely unique i8 which not only looks incredibly classy but also rather stealthy and undeniably sophisticated. To add an extra sense of flair to the photoshoot, a store for Exit Canada was selected.
Below are some work in progress shots of the car taken at the Twiisted Media workshop.