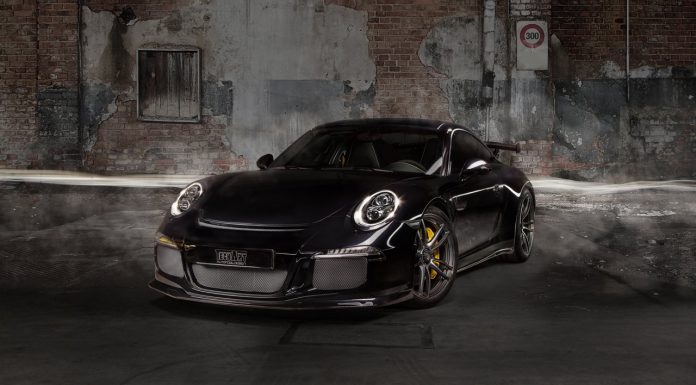 Despite offering tuning packages for almost every current Porsche 911 variant, TechArt doesn't have a specific kit for the 991-generation Porsche 911 GT3. While it remains to be seen if such a package is in the works, the German tuner has just unveiled a special black GT3 outfitted with a set of its aftermarket wheels.
The TechArt wheels in question are the Formula IV Racing edition wheels and measure 20-inches at all four corners. The wheels incorporate a twin-five spoke design as well as a two-tone colour finish.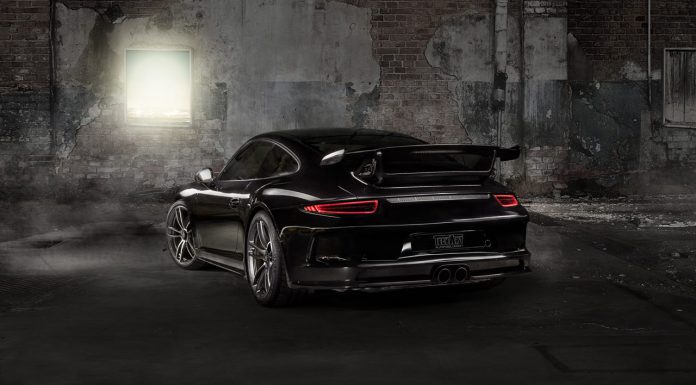 What do you think of the completed design?