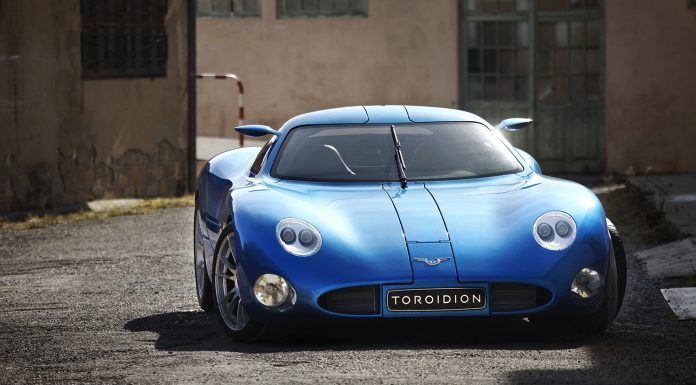 On the back of a teaser image, the Toroidion 1MW Concept heralding from Finland has been unveiled at the Top Marques Monaco 2015 show.
The name of the Toroidion 1MW Concept derives from the fact that it reportedly produces 1 megawatt of power equalling the 1341 hp provided by the Koenigsegg One:1. Unlike the Koenigsegg however, the Toroidion 1MW Concept is entirely electric and makes use of four powerful electric motors with one driving each wheel.
Up front, the two electric motors produce 268 hp independently while the rear electric motors pump out 402 hp each. Further details about the powertrain remain unconfirmed but it is inevitable such figures will result in ferociously fast acceleration. The marque claims performance times will be released following performance testing of the car.
From a visual standpoint, the Toroidion 1MW Concept certainly features a characteristic supercar design including two round headlights and two round foglights at the front. Additionally, it includes slim wing mirrors mounted near the top of the A-pillars while the rear end includes LED taillights.