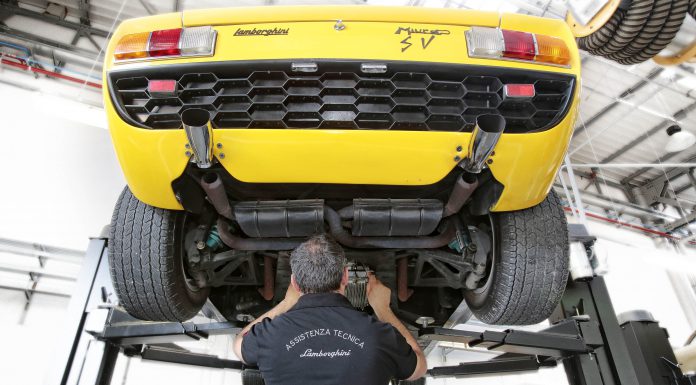 The Lamborghini restoration centre has just been relaunched under the name of Lamborghini Polo Storico and it will provide extensive heritage services for classic Lamborghini models.
Lamborghini Polo Storico offers owners of classic Lamborghini models the ability to preserve, maintain and restore their vehicles with the service employing highly skilled craftsmen. Restorations done by Lamborghini Polo Storico will not only see the original materials being used, but the methods and processes of the restorations will also closely mimic how the cars were original produced.
Beyond the restoration services, the Italian marque's new centre includes the Archivio Storico Lamborghini arm which acts as an historical archive for the firm. It includes all documentation of historic Lamborghini models alongside official publications made by the automaker through the decades. Additionally, it includes technical schemes, colours, leathers and images originally used in Lamborghini models of the past.
Elsewhere, Lamborghini Polo Storico allows owners of classic Lamborghini's to have their vehicles certified and all of the components certified as well. Additionally, the restoration centre can supply all genuine parts for old models the marque has produced or can source ones from Lamborghini's original and certified suppliers.