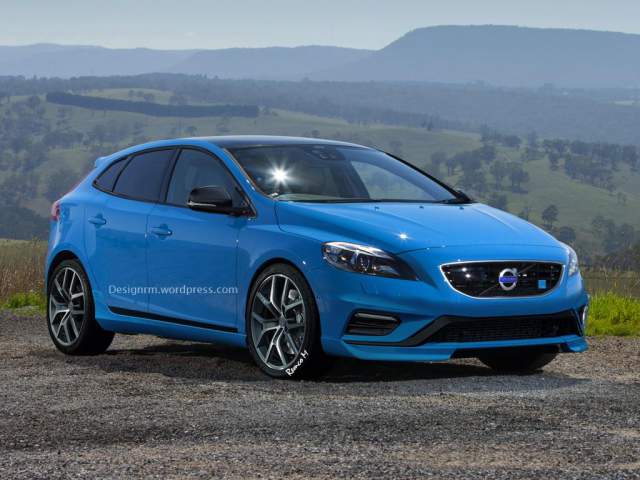 New reports have surfaced suggesting that Volvo is seriously considering the possibility of releasing a V40 Polestar edition.
Speaking to Top Gear Magazine, Volvo's UK managing director, Nick Connor, said that Volvo is interested in releasing a Polestar-tuned V40. "I would like to see a V40 Polestar," Connor said. "I think there's a clear demand for that, and we've seen what Mercedes have done with the A-Class AMG. But it's got to be at the right price. It's not cheap to engineer small volume cars of that nature."
Power for the V40 Polestar will likely come from a tuned version of Volvo's 2.0-litre four-cylinder petrol engine. The V40 will probably be released with all-wheel drive as standard. Output is rumoured to be near 315 hp, which will help propel the car to 60 mph in under 6 seconds.
A paddleshift automatic transmission will likely be the only transmission made available. Brembo brakes and Öhlins shock absorbers will round out the V40's performance modifications.
The V40 Polestar could very well be the swansong for the V40 range. Next year, an all-new model is expected to replace the V40 and will ride on Volvo's new C-segment modular architecture.
We will keep you updated as we hear more from Volvo.
[via Top Gear]