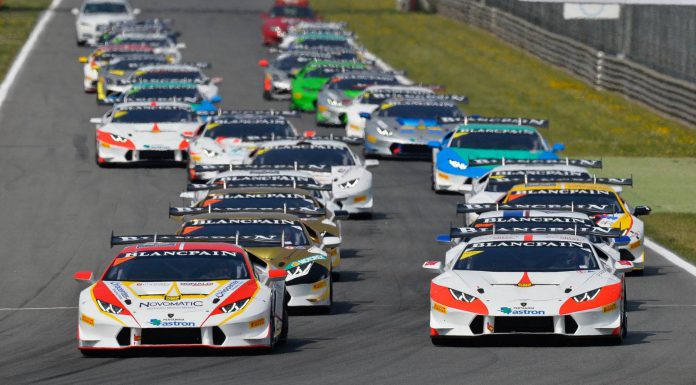 The 2015 Lamborghini Blancpain Super Trofeo kicked off in Monza marking the first round of the European season. This was also the inaugural race for the new Lamborghini Huracan Super Trofeo race car. As opposed to former races, the Monza event saw a large group of new participants who were mainly rookies making their debut in the championship.
The event was won by 18-year old Patrick Kujala from Finland who dominated all the races including the qualifying sessions. The young driver from Bonaldi Motorsport had been racing in GP3 during the 2014 season. He qualified first and defended his position till chequered flag during Race 1. Second place on the podium went to Team Lazarus duo of Sergio Campana and Fabrizio Crestani while German Florian Spengler from Bonaldi Motorsport finished third.
The Pro-Am category was also dominated by rookies with Matteo Bobbi and Jay Palmer crossing the line first ahead of Adrian Amstutz from Konrad Motorsport. Third place went to Finnish driver Mikko Eskelinen and Dutchman Kelvin Snoeks from Leipert Motorsport. Mark Ineichen of Konrad Motorsport won the Am Class leading Shota Abkhazava and Sportec Motorsport duo of Siegfried Vanema and Michael Schaal.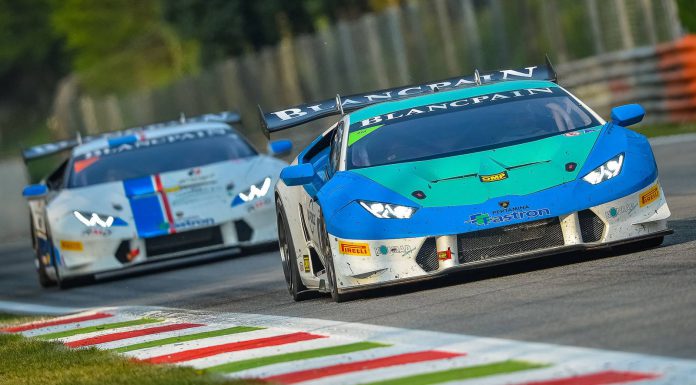 Kujala thrived again in Race 2 to claim his second win in a row, in a race that saw the opening lap honoured by the Lamborghini Huracán LP610-4 Polizia. With more than 60 GT cars in the field, the 18-year old held his position firmly to cross the line first while Daniel Zampieri and Roman Mavlanov from Antonelli Motorsport claimed second place. Kei Francesco Cozzolino and Shinya Sean Michimi finished in third but first in Pro-Am class.
Completing the podium in Pro-Am class was former FIA GT1 Champion Matteo Bobbi and Jay Palmer in second place while Raffaele Giannoni of Automobile Tricolore finished third. Mark Ineichen took first place in the AM class sharing the podium with Shota Abkhazav and Veloso Motorsport team of Eugenio and Sergio Montez.