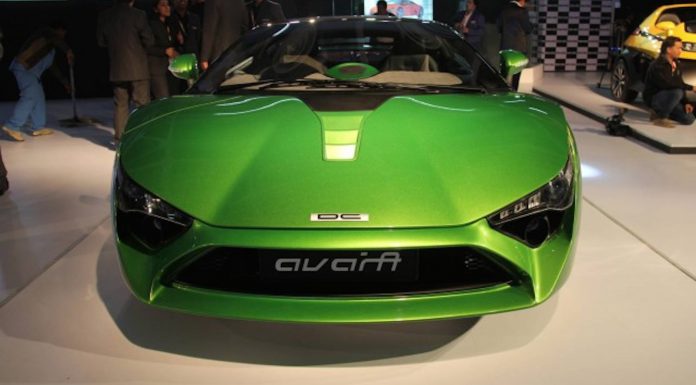 The dates and venue for the 13th edition of the Delhi Auto Expo to be held next year have been revealed.
Conceived in 1985, the Delhi Auto Expo is India's largest automotive show. It is held biennially and co-organized by CII (Confederation of Indian Industry), SIAM (Society of Indian Automobile Manufacturers) and ACMA (Automotive Components Manufacturers Association of India).
Like the 2014 Auto Expo, the event will be held at two separate venues. The Components Show will take place from February 4-7 at Pragati Maidan, while the Motor Show will be held from February 5-9 at the India Expo Centre in Greater Noida, Delhi NCR.
The dates have been chosen in a way so that they do not coincide with the Detroit Auto Show, held every January.
Until 2012, the Auto Expo was held at Pragati Maidan. That year, however, the event ended in a fiasco with exhibitors complaining to the organisers regarding poor crowd control. Some even threatened to boycott the event in the future. There were 700,000 visitors (including exhibitors) and the organisers had to restrict the number of people entering the venue due to infrastructure and security issues. Subsequently, it was decided to hold the 2014 Auto Expo at two separate venues.
The component makers showcased their products at Pragati Maidan, but the Motor Show was moved to the India Expo Centre which is more spacious and has the state-of-the art infrastructure with modern facilities.
Over 500,000 car enthusiasts attended the fair and there was a 30 per cent increase in the number of exhibitors. About 70 new cars were unveiled, of which 26 were global models. Moreover, there was better crowd management and hence, the same structure will be implemented next year. After all, the number of visitors is expected to rise.
New concepts, studies, prototypes and vehicles will be launched at the spectacle. Many highly anticipated models include the Jaguar XE, new Range Rover Evoque, next-gen Toyota Fortuner, TVS-BMW bikes, Maruti YBA Compact SUV, Mahindra's electric car Halo, new Audi R8 and the Royal Enfield Himalayan.
The 2016 Auto Expo may also witness the debut of Italian car manufacturer Maserati, its British rival Aston Martin and Volkswagen Group subsidiary Bentley. Reports have emerged that the three brands have shown an interest in taking part in the fair.
Apart from BMW, Mercedes, Audi and Jaguar Land Rover, high-end car brands have never been officially part of the Auto Expo. Owners have previously put their cars for exhibition in personal capacity but now premium automobile manufacturers are seeking the organisers- a result of India's growing luxury car market.
The announcement regarding date and venue will have surely excited the automobile enthusiasts and don't forget to check this space for regular updates on the 2016 Delhi Auto Expo.
[youtube]https://www.youtube.com/watch?v=rrfIyWsRmxQ[/youtube]