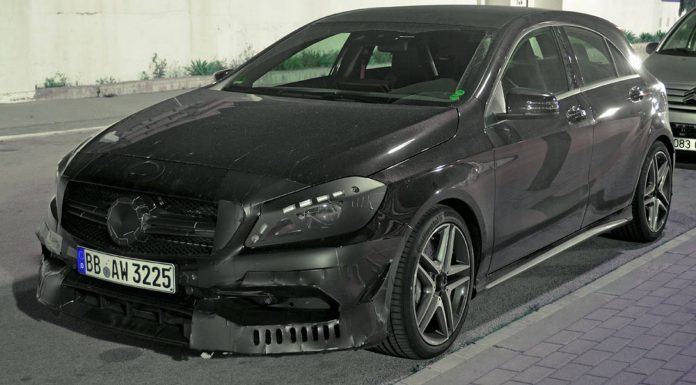 According to a new report, the 2016 Mercedes-Benz A-Class facelift will be available for pre-order this July.
German media is reporting that deliveries of the new A-Class are expected to begin on September 26. Order books are set to open at some point in July (an exact date was not given). The facelifted A-Class will be receiving changes similar to those that we saw on the facelifted B-Class.
The new A-Class will reportedly receive optional LED headlights, Wi-Fi hotspot support, LED ambient lighting, an updated infotainment system and a revised safety and assistance package.
While external and internal styling changes may be subtle, boosts in performance will be much more noticeable. The 2.0-litre four-cylinder engine that powers the A45 AMG is reported to deliver as much as 380 PS, an increase of over 20 PS. This increase in power will allow Mercedes to dethrone the Audi RS3 Sportback in the horsepower battle of compact hatchbacks.
The A45 AMG will be electronically limited to a top speed of 250 km/h. The sprint to 100 km/h will reportedly take just 4.5 seconds.
[Via Mercedes-Benz Passion]