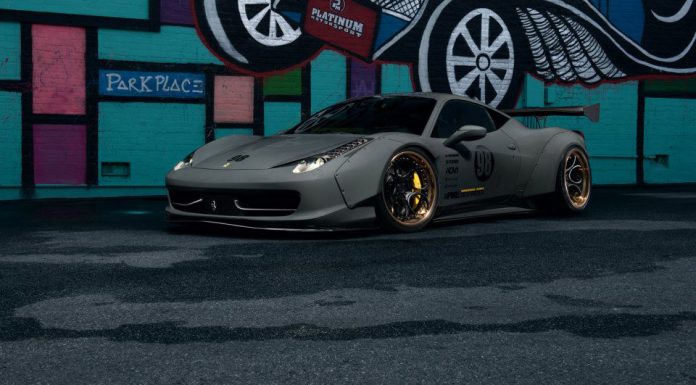 The only way to make a Liberty Walk Ferrari 458 Italia stand out more than it already does is with the installation of a set of aftermarket wheels and that's exactly what the following example is wearing.
The wheels in question come courtesy of ADV.1 wheels as the title implies and are very eye-catching incorporating a gloss copper finish for the outside rim as well as black spokes. These wheels would look out of place on almost all cars but they are right at home fitted to this Liberty Walk Ferrari 458 Italia.
As the 458 in question comes from the famed Italian tuner, it is fitted with aggressively flared front and rear wheel arches as well as a new front splitter, side skirts, new exhaust pipes and a towering rear wing.