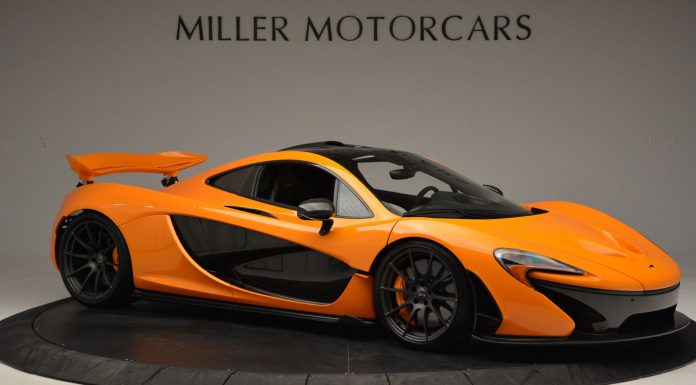 An absolutely gorgeous McLaren P1 is currently up for sale courtesy of Miller Motorcars in the United States. The P1 in question is finished in a bright shade of orange, believed to be McLaren Orange, and is essentially brand new.
By 'essentially brand new', we mean that it has a mere 259 km on the clock and is a 2015 model year example. It remains to be seen if the car was ordered by a customer, driven briefly and then sold to Miller Motorcars or if Miller Motorcars themselves ordered it from the Woking factory. Whatever the case may be, it does provide an opportunity for anyone who missed out on ordering a McLaren P1 new. After all, all 375 examples of the British hybrid hypercar sold out soon after the car's unveiling.
Beyond the orange paint work, this P1 features matte black wheels as well as orange brake calipers. Additionally, it includes the carbon fibre front bumper like most P1s as well as carbon fibre elements on the doors, side skirts, rear diffuser and of course the rear diffuser. All in all, it is certainly one of the sleekest P1s we've ever laid eyes on.
As a reminder, the McLaren P1 utilises a 3.8-litre twin-turbocharged V8 engine mated to an electric motor and delivering a combined 903 hp.