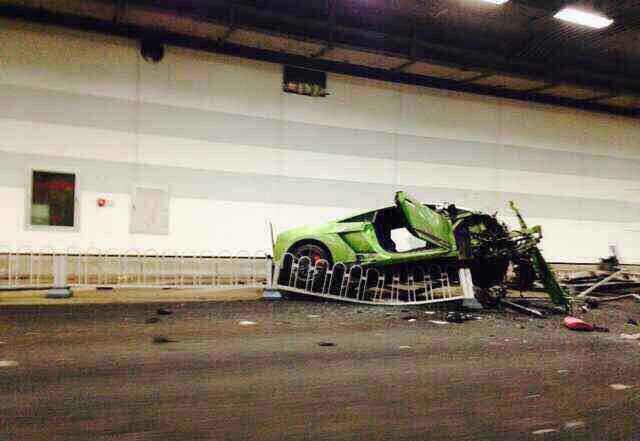 A Ferrari 458 Spider and a Lamborghini Gallardo LP570-4 Superleggera have been destroyed in a crash in China.
No details surrounding the crash are available with it even unclear where exactly in China the crash occurred. Nevertheless, it is obvious that the two Italian supercars come unstuck in a tunnel and have been left totalled.
It seems likely that the Ferrari and Lamborghini came in contact with each other with both also impacting the steel crash barriers/fencing. Of the pair, the second-generation Gallardo Superleggera has evidently suffered the most damage with its front end absolutely destroyed in the crash.
Additionally, the two front wheels of the Gallardo Superleggera have been ripped from the car while the windscreen has been smashed and the driver's side rear wheel has also sustained serious damage alongside the left rear quarter panel.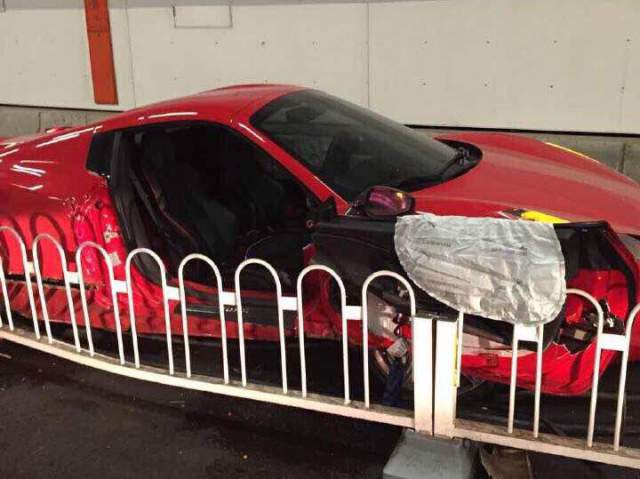 As for the Ferrari 458 Spider, the passenger side door has been torn off in the impact with serious wheel and suspension damage also suffered at the rear end.
The conditions of the drivers and any possible passengers aren't currently known.
[Via Global Car Wanted]