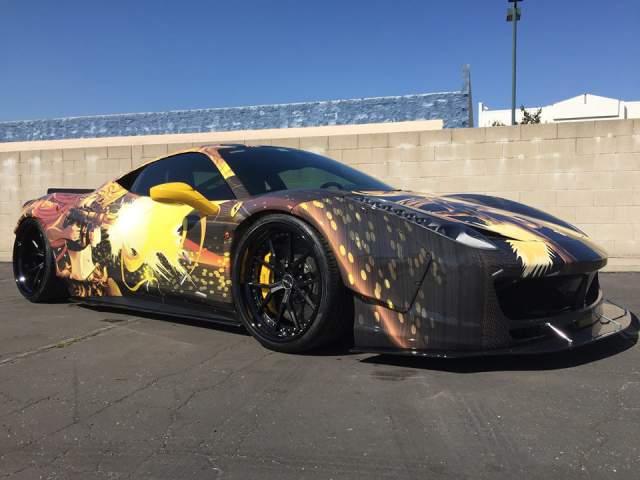 The wraps are off, or rather on, for the striking Team Anime Liberty Walk LB Performance Ferrari 458 Italia entry for 2015 Gumball 3000 rally!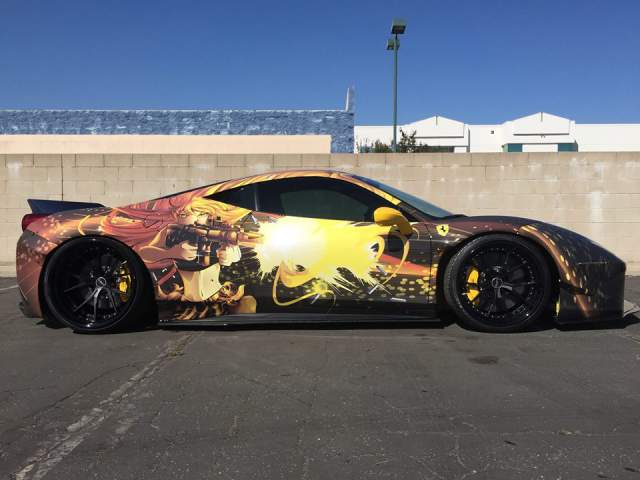 The 100 cars in Gumball 3000 2015, the #StockholmtoVegas Rally will start with registration and the official opening party in Stockholm on Saturday May 23 and then on Sunday May 24 they are flagged away on the drive to Oslo, on the Monday driving to Copenhagen and Tuesday on to Amsterdam.
There the cars are loaded on to Gumball planes to be flown overnight to the United States. On the Wednesday the drivers follow to the USA, arriving in Reno later that afternoon to be reunited with their cars and start the America leg of the rally to San Francisco, next day rallying on to Los Angeles for the final drive to Las Vegas on Friday – Saturday May 29-30. And then they take on Vegas in true Gumball style!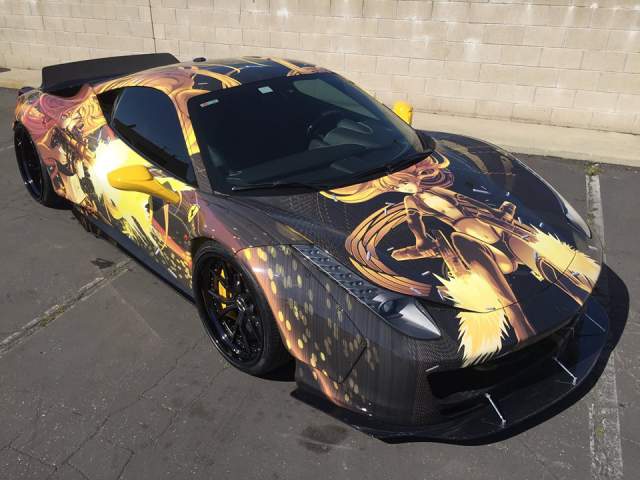 You can see how Impressive Wraps wrapped the Team Anime Ferrari on this video:
[youtube]https://www.youtube.com/watch?v=s39mqBh-wtQ[/youtube]