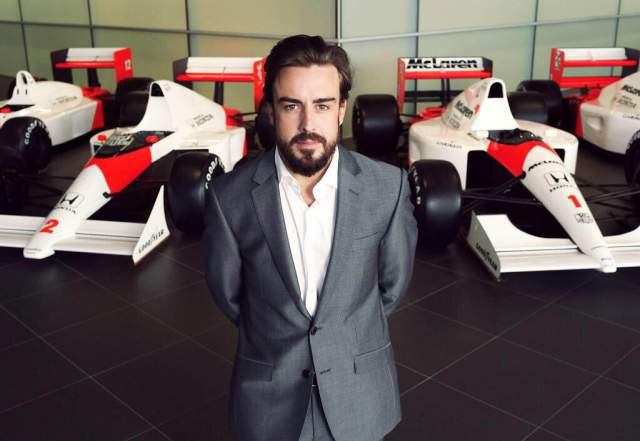 Current McLaren-Honda Formula One driver Fernando Alonso has revealed that he would like to finish his F1 career with the newly Honda-powered team.
Alonso is currently under a multi-year contract with McLaren-Honda and 2015 marks the Spaniard's 15th season in Formula One.
While speaking with reporters at this weekend's Chinese Grand Prix 2015 about whether or not he would take on a role in an F1 team's management after wrapping up his career behind the wheel, Alonso said it is unlikely he would.
"I don't think so. After 15 or 16 or 17 years of Formula 1 – whatever it will be – it's enough. It's probably the same example of the Ferrari time – I will close the loop, that part of my life.
"I started with McLaren-Honda when I was three years old – a replica of my father; I will finish with McLaren-Honda, but the real one in Formula 1, and that will be one third of my life. [It will end] with great experiences, great memories, great friendships, but the normal life will start that day when I retire, and I do not see myself as a manager here or following the sport. That will be enough," he said.
As it stands, Alonso's McLaren-Honda team has yet to score a championship point but according to the man himself, he's at a stage in his career where it isn't all about winning.
"Obviously I would like to win because we are sportsmen and we are all competitive, but also thanks to this age, and thanks to the moment of your career, you start looking for other things. I've been lucky to win championships and to win many grands prix, and now sometimes I feel more happy and more proud of my job and my team doing the things we are doing now than winning a trophy."
[Via Autosport]