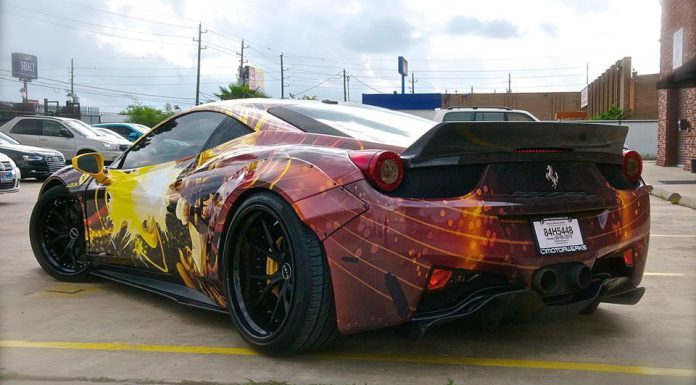 Pencilled in for the end of May, the 2015 Gumball 3000 rally will start in Stockholm and finish in Las Vegas. With just over six weeks to go until Gumball 3000 kicks off for another year, one of the first entrants has been unveiled courtesy of Elite Custom Performance.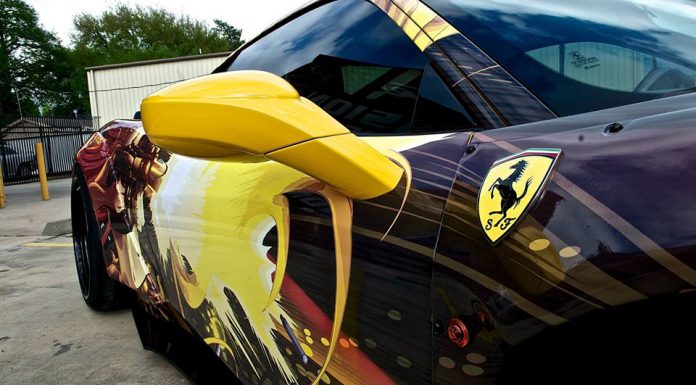 As the images show, the car in question is a Ferrari 458 Italia which has been installed with a widebody kit courtesy of Liberty Walk. As a result, it includes protruding front and rear wheel arches as well as widened black wheels and tyres, new side skirts, an aggressive bootlid lip spoiler as well as an in-your-face rear diffuser. Additionally, the centre exhaust pipe of the Italian supercar has been removed to make way for a more traditional dual exhaust pipe design.
As for the wrap itself, it is just as eye-catching as the bodykit incorporating splashes of bright yellow as well as reds, oranges, pinks and blacks. When Gumball 3000 kicks off, it is inevitable that this 458 Italia will be one of the highlights.
In case you didn't know, the 2015 Gumball 3000 rally starts in Stockholm and will pass through Oslo, Copenhagen and the Amsterdam before the cars are flown to Reno in the United States. From there, entrants will drive through San Francisco and Los Angeles before arriving in Las Vegas.