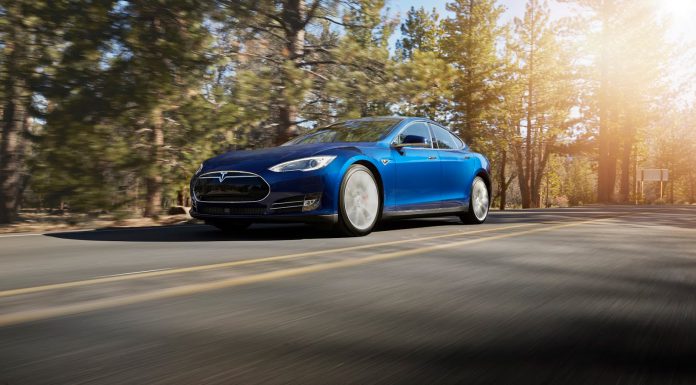 The covers have just been taken off the 2016 Tesla Model S 70D. The electric sedan has been created as the entry-level Model S variant and replaces the Model S 60 in the American marque's line-up.
As the D in the name suggests, the Tesla Model S 70D utilises Tesla's dual electric motor system first previewed by the P85D late last year. Unlike the P85D which pumps out 691 hp, the Model S 70D produces a total of 514 hp meaning the electric sedan can accelerate to 96 km/h (60 mph) in a brisk 5.2 seconds and continues on pulling through to 225 km/h (140 mph).
To put those figures into perspective, the outgoing Model S 60 delivers 380 hp from its single electric motor resulting in a 0-96 km/h time of 5.9 seconds. Elsewhere, the range of the Model S 70D sits at 442 km (275 miles) compared to the 208 mile range of the Model S 60.
In the United States, the 2016 Tesla Model S 70D has been priced from $76,170 before the selection of government incentives are applied. The outgoing Model S 60 started at $71,070 and to make up for the hike in price, Tesla Motors has provided the Model S 70D with the supercharging feature as well as adaptive cruise control.