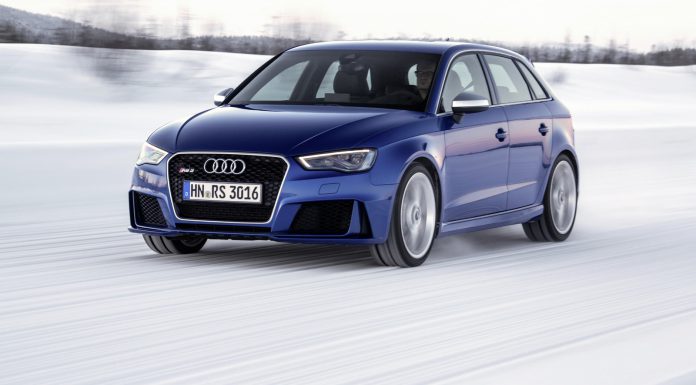 Both the new Audi RS3 and upcoming range-topping Audi Q8 SUV are set to be offered to customers in the United States.
According to Audi of American chief executive Scott Keogh, America is pinned to receive a sedan variant of the Audi RS3 currently only available as a hatchback. Keogh believes that the car will prove popular in the U.S.
"We really, really want the RS 3. [The sedan is] going to be a great positioning car, a great halo car. I'm very confident we'll see that car in the market. That's as far as I'm going to go."
If an Audi RS3 Sedan is indeed launched and offered for sale in the U.S, it will inevitably feature the same engine as the Sportback. That is a 2.5-litre TFSI five-cylinder unit delivering a total of 367 hp as well as 343 lb-ft of torque. As a result, the RS3 Sportback accelerates to 100 km/h in a very brisk 4.3 seconds as well as a top speed of 280 km/h (174 mph) upon request from the customer.
As for the impending Audi Q8, Keogh said that it will be offered in America but didn't reveal exactly when. Nevertheless, Automotive News suggests that it should arrive on U.S. shores in 2017 after European sales commence.
"The Q8 looks to be a home run product for the U.S., if you look at its size and where it's going to be positioned. That is absolutely a car that we will see in the United States," Keogh said.
The Q8 is being specifically developed to target places like China, the United States and the Middle East and in essence, will be very similar to the Audi A8 under the skin except for the larger body and all that goes along with that (larger wheels, new suspension etc). For top-of-the-range Audi Q8 models, adjustable air suspension is likely to be used.
[Via Automotive News]