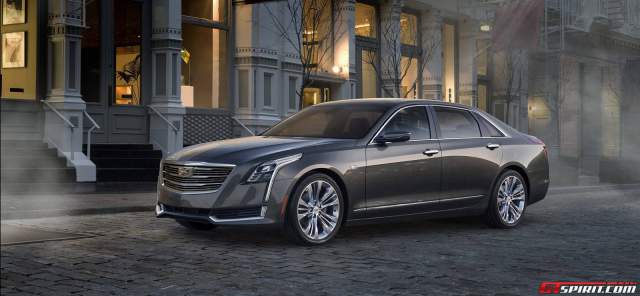 On the back of the Cadillac CT6's world debut at the New York Auto Show 2015, General Motors chief executive vice president Mark Reuss has confirmed that a long-wheelbased variant of the CT6 will not be offered.
Reuss confirmed the news while speaking with Car and Driver at the show. While this is somewhat surprising considering the Mercedes-Benz S-Class, Audi A8 and BMW 7-Series are all available in long-wheelbase configurations, Reuss said that the American marque is already planning a luxury model to sit above the CT6.
Details about that car remain unclear but it follows on from reports last year suggesting Cadillac had signed off on a new range-topper potentially dubbed the Cadillac CT8 or CT9. While further details about the car remain non-existent, there's a strong possibility that it will remain almost identical to the CT6 albeit with a stretched wheelbase. Alternatively, there is a possibility that the CT8/CT9 will be a brand new car.
As for the Cadillac CT6 itself, the base engine is a 2.0-litre four-cylinder turbocharged unit delivering a total of 265 hp. Next up is the recently announced 3.6-litre naturally-aspirated V6 pumping out a total of 335 hp while the top of the range engine is a twin-turbocharged 3.0-litre V6 with 400 hp and 400 lb-ft of torque on tap. Although unconfirmed, reports suggest that a V8 will also be offered to rival AMG powered S-Class models. All of the three aforementioned engines confirmed so far are mated to an eight-speed automatic transmission which drives all four wheels.
[Via Car and Driver]