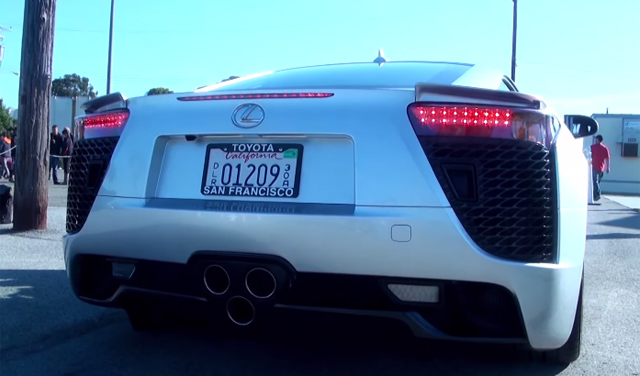 While it may have taken Toyota and Lexus the better part of a decade to develop the extreme Lexus LFA, the Japanese supercar was certainly worth the wait. Alongside pioneering carbon fibre weaved in a way never before, the LFA continues to drop jaws around the world because of its 4.8-litre V10 engine. In case you need reminding of just how special that engine is, here's a video for you!
[youtube]https://www.youtube.com/watch?v=vuzizWWMyQM[/youtube]
While the Lexus LFA is more about the enjoyment it provides the driver than full-on batshit crazy performance figures, it is still a potent car. As a matter of fact, with the V10 delivering 552 hp at an ear-ringing 8700 rpm as well as 354 lb-ft of torque at 6800 rpm, the LFA hits 100 km/h from a standstill in less than 4 seconds.