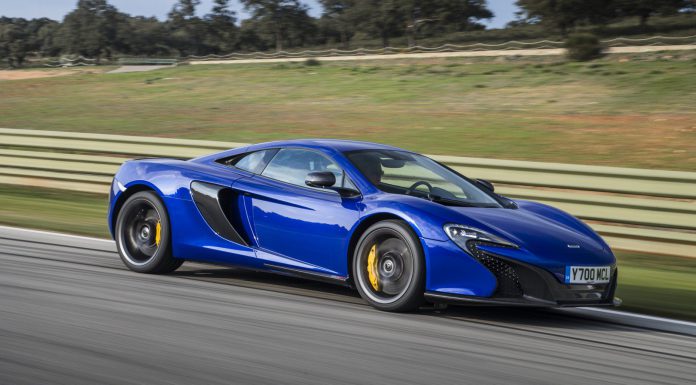 The car salesman which saved a McLaren 650S from imminent death last year has been awarded a top bravery award from the Cheshire police force's chief constable Simon Byrne.
In August last year, a McLaren 650S was crashed near High Legh in the United Kingdom by a stockbroker while the car salesman, Lee Christian was in the passenger seat.
Immediately following the crash, Christian managed to escape from the burning British supercar and began attempting to pull out the injured driver. It took three attempts before Christian was able to free the driver.
Describing the scene with the Mirror, Christian said "The fire was so intense that it was difficult to get to him and on the third attempt I knew it was going to be now or never. I managed to grab him by his trouser belt and by an arm and with my feet against the vehicle managed to pull him out.
"What is even more surprising is that I then managed to carry him 30 metres into the field with the car behind me banging and exploding. Such was the intensity of the blaze, that passersby, used the detached driver's door to shield him from the intensity of the blaze," he said.
During the presentation of the award, chief constable Byrne said, "It was a selfless act in an extremely perilous scenario that put Lee's own life at risk. His actions are very much deserving of this commendation."
[Via The Mirror]