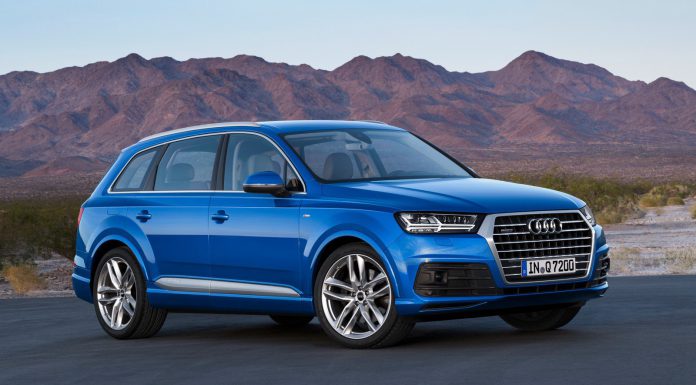 It has been confirmed that the performance-focused Audi SQ7 will launch in 2016 and be powered by a potent V8 diesel engine complete with electric turbochargers.
Consequently, the new Audi SQ7 will become the German firm's first production model to use electric turbos and will follow on from the 2014 Audi RS5 TDI-e concept which debuted the technology. The entire premise behind electric turbochargers is that they completely eliminate lag to dramatically improve throttle response. This is achieved through the use of an electric motor which spins up the turbo before the hot exhaust gases are funnelled into it. This basically means the turbo is always spooled up.
It is suggested that Audi developed a variant of the Porsche Cayenne Diesel S's 4.2-litre V8 with electric turbos but Auto Express indicates that a smaller 4.0-litre V8 is likely to get the go ahead for production. When it is all said and done, over 400 hp can be expected with torque well in excess of the RS5 TDI-e concept's 750 Nm.
Beyond the new engine, the potent Audi SQ7 will feature a more aggressive and eye-catching exterior design than the recently-revealed 2015 Q7 range.
[Via Auto Express]