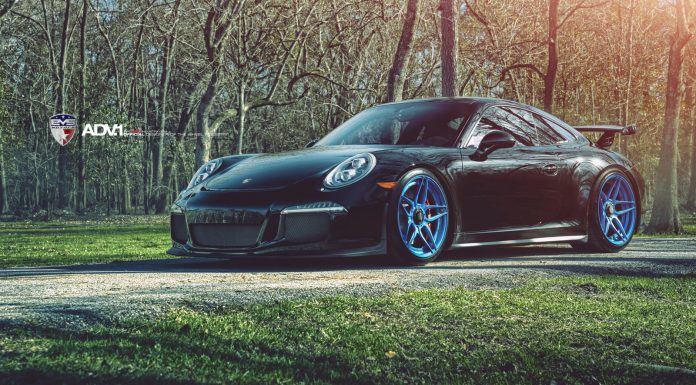 While no longer offered with a traditional manual transmission, the 991-generation Porsche 911 GT3 is still one of the most driver focused cars on the market. Offering absolutely breathtaking performance with eye-catching looks, it is little surprise why the 911 GT3 continues to be held in such high regard.
This particular example is especially unique as it has been fitted with a set of custom ADV.1 wheels. These wheels, the ADV05S MV2 CS to be precise, feature an incredibly bold and bright matte blue finish across the spokes, inner rim and outer lip as well as silver exposed hardware. They also retain the black centre lock deign featured on the standard Porsche 911 GT3.
While bright blue wheels would look out of place on a lot of vehicles, they actually work incredibly well with the 911 GT3. Of course, this isn't all that surprising considering that previous iterations of the 911 GT3 RS have been available from the factory with almost fluro shades of orange and red!
This project was carried out by EVS Motors