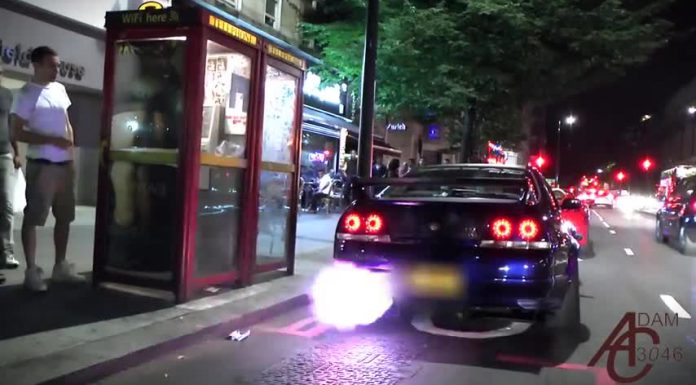 The London supercar scene is arguably the best in the world with dozens of the worlds fastest and rarest cars being seen regularly on the streets. It is not just the supercars that are great at grabbing attention, there are a number of tuned cars that often cause even more of a scene.
[youtube]http://www.youtube.com/watch?v=FVCZHNXAFw4[/youtube]
One of these cars is the Kream Developments' R33 Nissan Skyline GTR, that packs a whopping 1000hp. The car has also been adapted from all-wheel-drive to rear-wheel-drive to allow the car to drift and do huge burnouts. For added excitement the car has been fitted with a flame-kit meaning this Skyline spits outrageous flames as you can see in the video above! Enjoy.