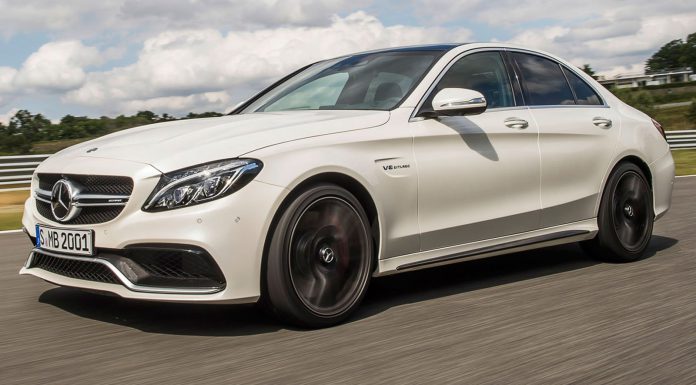 U.S. pricing for the 2015 Mercedes-AMG C63 and C63 S sedan models has just been released before the cars hit American shows in April.
The entry-level Mercedes-AMG C63 has been priced from $63,900 excluding the obligatory $925 destination charge. Those looking for the extra pace and power provided by the C63 S will have to hand over at least $71,900 including the destination charge and any additional options.
Some of the key optional extras available for the both the new Mercedes-AMG C63 and C63 S are the Parktronic system, blind spot assist, carbon fibre trim, panoramic sunroof, AMG performance exhaust, AMG performance seats and a head up display among other options. The range-topping C63 S can also be ordered with expensive carbon ceramic brakes.
In case you didn't know, the entry-level 2015 Mercedes-AMG C63 delivers a total of 469 hp at 5500 rpm as well as 479 lb-ft of torque between 1750 and 6250 rpm. These figures represent an 18 hp gain and a 37 lb-ft increase in torque over the previous-generation C63 AMG. In the range-topping Mercedes-AMG C63 S, the car delivers a potent 503 hp at 5500 rpm and 516 lb-ft of torque from 1750 to 6250 rpm. This is even more power than the old C63 AMG 507 Edition which delivered 500 hp and 450 lb-ft and is in line with the AMG GT S.
When it is all said and done, the new 2015 Mercedes-AMG C63 sprints to 100 km/h in just 4.1 seconds in sedan guise and 4.2 seconds in the optional Estate body style. By comparison, the C63 S reaches the same mark in 4 seconds flat as the sedan and 4.1 seconds as the Estate. Both variants and body styles are limited electronically to 250 km/h.