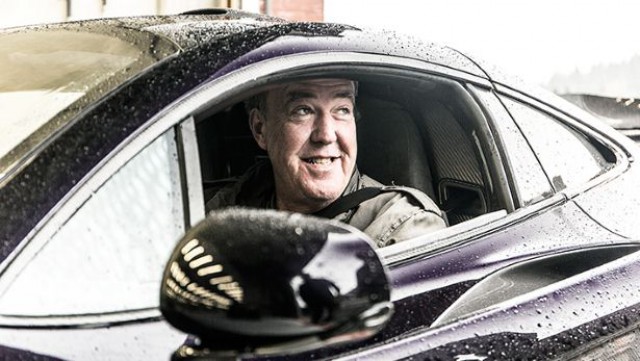 It has emerged that James May and Richard Hammond could leave Top Gear following the axing of Jeremy Clarkson from the BBC. It has also been revealed that Clarkson, May and Top Gear boss Andy Wilman had a secret meeting just after Clarkson was axed from the BBC after assaulting a Top Gear producer.
Following the meeting, James May told reporters outside his home that he is moving into a different stage of his life saying "We always knew it wasn't going to last forever".
May expanded on this by saying "I always said that on the day it ends for me I'll have to be magnanimous and look back and say "well that was a stroke of luck, now back to normal life", and that seems to have happened. We did it for 12 years. It's a very big moment in our lives, but nothing was going to last forever. We always knew it wasn't going to last forever. We just didn't know how it was going to end. So here I go, I'm about to eat some beans and go back to my normal life."
This follows on from James May and Richard Hammond refusing to film the BBC's highest-rated TV show without Clarkson with Andy Wilman reportedly also refusing further Top Gear filming.
Jeremy Clarkson was of course axed from Top Gear earlier this week after an internal BBC investigation found that he had physically and verbally abused producer Oisis Tymon.
Clarkson of course revived the Top Gear brand in 2002 together with producer Andy Willman. Top Gear has quickly become one of the BBC's biggest properties. It is estimated that Jeremy Clarkson, Richard Hammond and James May attract up to 350 million viewers worldwide. Overall the show nets the BBC a 50 million GBP profit.
Top Gear had been around for quite some time before the 2002 reboot though. It was first introduced in 1972 when BBC Midlands ran it with Angela Rippon and Tom Coyne presenting. Through the years, Noel Edmonds, Tiff Neadell, Jon Bentley and Ken Pollock have all presented the program. There is a possibility that a new presenter could step into the fold following Clarkson's departure.
[Via The Daily Mail]