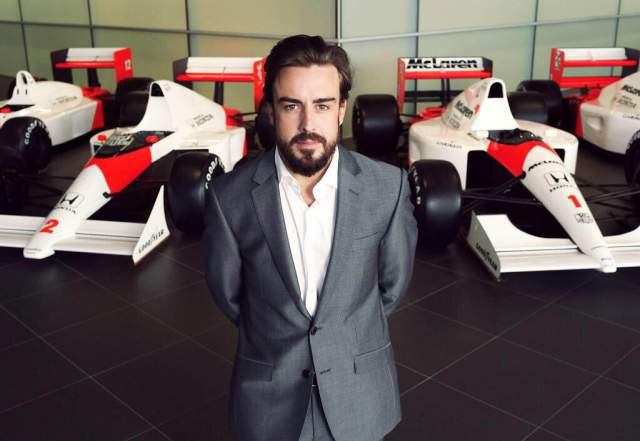 During February's Formula One pre-season test at the Circuit de Catalunya in Spain, Fernando Alonso crashed his McLaren-Honda and suffered a concussion. As a result, he missed the season opening Australian Grand Prix two weeks ago. Now the two-time world driver's champion has refuted McLaren's claims that a gust of wind blew him on track and instead claims that his crashed was due to a mechanical issue.
While speaking on the eve of this weekend's Malaysian Grand Prix, Alonso told reporters that a steering issue caused the crash. Additionally, he denied reports that he suffered severe memory loss after the impact.
"There was a lot of attention on that day and probably the first answers the team and my manager had was some guess. They said the theory of the wind but obviously it was not a help. We had a steering problem in the middle of turn three. It locked to the right, I approached the wall, I braked at the last moment, I downshifted from fifth to third.
"Unfortunately on the data, we're still missing some parts. The data acquisition on that particular area of the car is not top. It is clear there was a problem on the car. It's not been found on the data at the moment. There is not a clear answer," he said.
Meanwhile, Alonso is shaping up to make his F1 return in Malaysia.