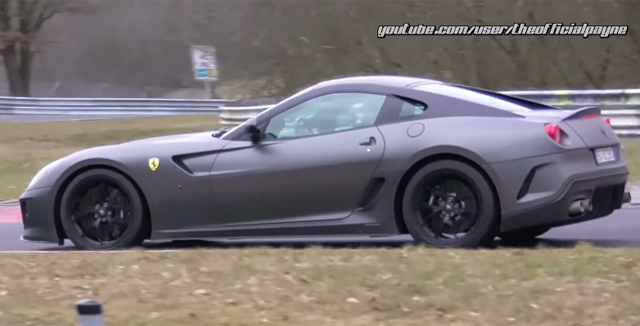 Excluding the Ferrari F12 Berlinetta and LaFerrari, the Italian marque's utterly extreme and ferociously hardcore 599 GTO is arguably its most impressive and recognisable road car released in recent years. So when a grey example recently hit the Nurburgring alongside a black LaFerrari, it understandably sent onlookers into a frenzy.
[youtube]https://www.youtube.com/watch?v=NcPWP1ICHtA[/youtube]
As if the sheer presence of these two insane Ferraris wasn't enough, the drivers were more than happy to kick out their tails and show off their drifting skills!
On the spec sheet, the Ferrari 599 GTO utilises a naturally-aspirated 6.0-litre V12 engine delivering 660 hp. By comparison, the LaFerrari ouputs 950 hp from its 6.3-litre V12 and potent electric motor. Both models send power exclusively through the rear wheels.