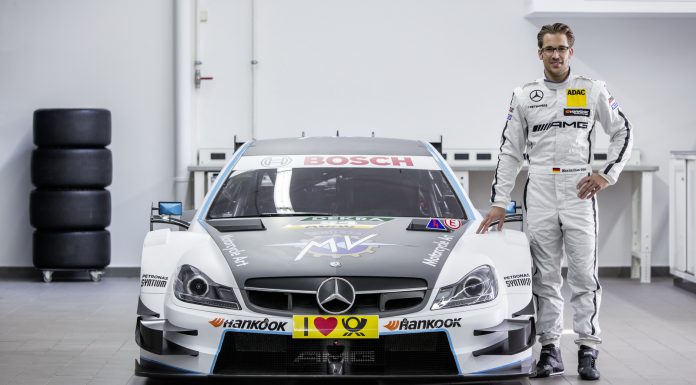 Prior to the 2015 DTM season kicking off on May 2nd, the latest Mercedes-AMG C63 DTM racer has just been unveiled. The most interesting element of the new DTM car is that it includes MV Agusta branding after the German marque purchased a 25 per cent stake in the Italian motorcycle manufacturer last year.
Driving the MV Agusta branded Mercedes-AMG C63 DTM in question will be rookie Maximilian Gotz for Mucke Motorsport. He will compete against three teams from Audi competing in the Audi RS5 DTM and totalling eight drivers as well as seven other Mercedes-AMG C63 DTM entrants and eight from BMW with the M4 DTM.
The racing collaboration between Mercedes and MV Agusta will extend beyond DTM with MV Agusta riders in the World Superbike and World Supersport series to both sport Mercedes-AMG logos on their motorbikes.
Discussing the pairing of the firms for DTM, chairman of Mercedes-AMG Tobias Moers said "Mercedes-AMG and MV Agusta – the two marques are united in their passion for competition; the constant striving for the highest performance and the quest to finish on the podium are reflected in both company's products. It is therefore a logical step for us to continue to write our racing history together in the upcoming DTM season."