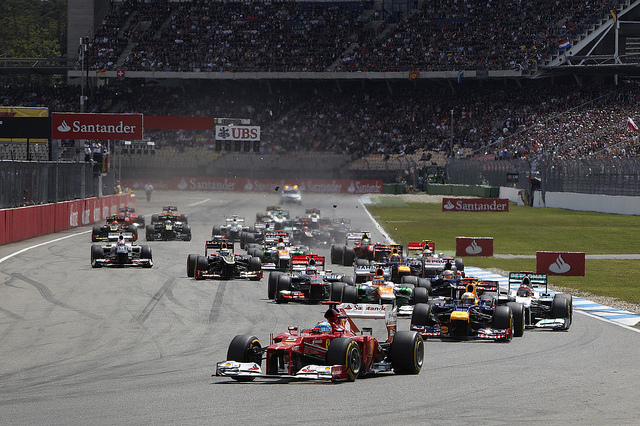 On the back of the German Grand Prix being officially axed from the 2015 Formula One season, the FIA has just released the updated calendar for the season.
The German Grand Prix was supposed to be held at the Nurburgring this season as part of its alternating schedule with Hockenheim. However, the Nurburging's new owners do not have a contract for an F1 race in 2015. Additionally, organisers at the Hockenheimring are unable to put a race together for the current season. The German Grand Prix was initially scheduled for July 17-19.
As a result, the season has dropped from 20 races down to 19 races with the next round pinned for Malaysia this weekend. Due to the cancellation of the German Grand Prix, there is now a 3 week break between the British Grand Prix on July 5 and the race in Hungary held on July 26.
March 15 – Australia
March 29 – Malaysia
April 5 – Bahrain
April 19 – China
May 10 – Spain
May 24 – Monaco
June 7 – Canada
June 21 – Austria
July 5 – Great Britain
July 26 – Hungary
August 23 – Belgium
September 06 – Italy
September 20 – Singapore
September 27 – Japan
October 11 – Russia
October 25 – U.S.
November 1 – Mexico
November 15 – Brazil
November 29 – Abu Dhabi