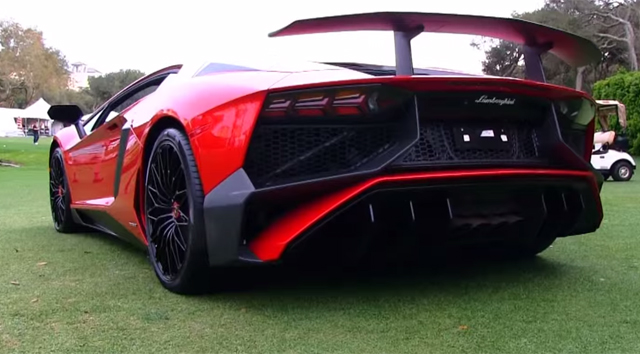 During the Lamborghini Aventador LP750-4 SV's recently American debut at the Amelia Island Concours d'Elegance, the following YouTuber managed to film the brand new Italian supercar starting up and revving for the very first time. Unsurprisingly, its exhaust note more than matches the bold new styling of the range-topping Aventador variant!
[youtube]https://www.youtube.com/watch?v=o0lAYW4UGoU&t=110[/youtube]
In case you didn't know, the Lamborghini Aventador LP750-4 SV's 6.5-litre V12 engine gets a modest power boost of 50 hp together with a weight reduction of 50 kg. The top speed is now 350 km/h and the 0-100 km/h time drops, as mentioned, from 2.9 seconds to 2.8 seconds. Torque remains at 507 lb-ft at 5,500 rpm and peak rpm rises to 8,500 rpm.