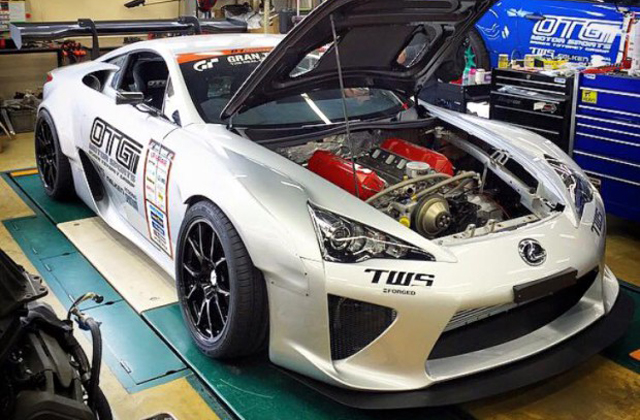 Back in January, we reported on a Lexus LFA drift car being created in Japan fitted with a NASCAR derived V8 engine. Now the first video of the car being tested has emerged and as you'd expect, this widebody LFA drifter is just as gnarly as you'd expect!
[youtube]https://www.youtube.com/watch?v=CL64oMkZi9k[/youtube]
This Lexus LFA drift car has been created by Yoichi Imamura and while it remains to be seen how much power the TRD V8 engine delivers, a figure approaching 1000 hp would not be at all surprising. Alongside the new engine, this LFA has been installed with a large gooseneck rear wing as well as flared wheels arches both front and rear.
It is quite interesting why a NASCAR engine has been installed in favour of the high-revving 4.8-litre V10 the car came installed with from the factory. One can presume however that Imamura wanted an engine with more low-end torque to help kick out the Japanese supercar's tail at almost any speed and in any gear. As the following video shows, it seems to have done the trick!