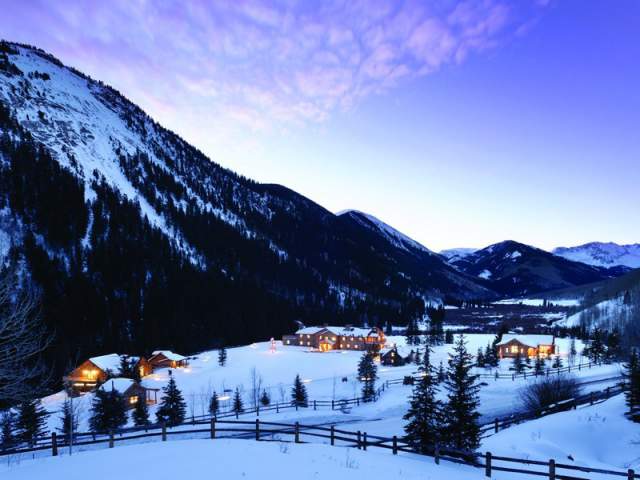 For most, having a house in Aspen, Colorado would be a dream come true. For those with a spare $100 million however, you can have something much more exclusive; an entire lodge!
The property, dubbed Elk Mountain Lodge, in question includes 4 different houses spread across its almost unbelievable 82.6 acres of land. All told, there are 13 properties on the property with a total of 28 bedrooms and 25 bathrooms found. The main house includes 14,987 square feet of living space.
The entire property includes advanced automatic security systems as well as a recreation entertainment hall, indoor sports centre, humidity-controlled wine room and a plethora of spas across the various houses.
Beyond the houses, Elk Mountain Lodge is particularly incredible due to its stunning location in the mountains of Aspen. Not only does it provide incredible views, but it is in close proximity to the ski fields of Aspen Snowmass.
As an added extra, the $100 million price tag includes all the furniture pictured!