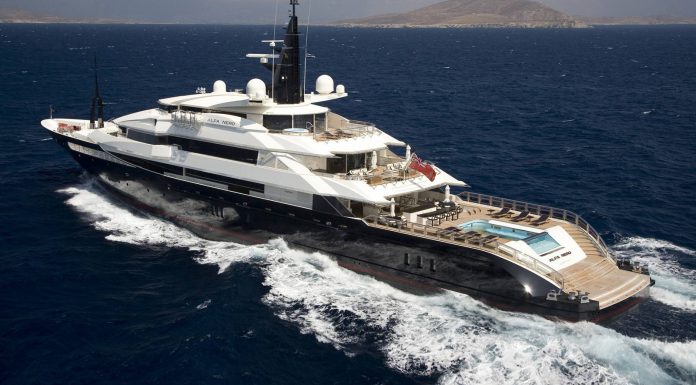 When we first came across the Alfa Nero, we were immediately impressed by the colour of the hull – Nero meaning black, of course, which is not a common colour on superyachts. Built and delivered in 2007 by Oceanco, Alfa Nero combines luxury and urban entertainment in one roof.
The impeccable design work is a product of Nuvolari & Lenard and Alberto Pinto who worked on the exterior and interior respectively. With a superbly designed protruding styling aft, featuring a long and low stern, the Alfa Nero ensures that modernity will not overrule it in future.
There is so much room for activities – for starters you get easy access to the sea, beach club, swimming pool and a gigantic sun deck. The 7 x 3.5m swimming pool is one of the largest ever installed on a superyacht.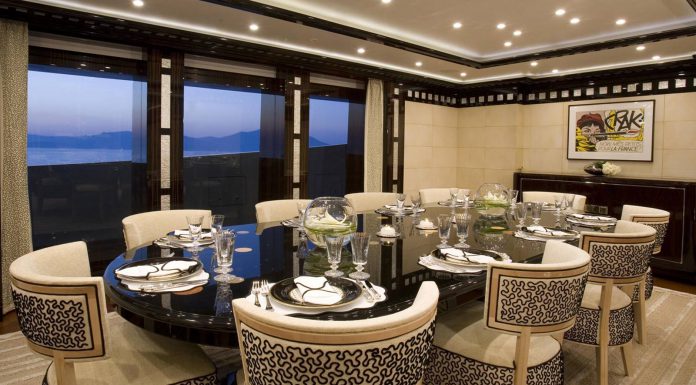 And with entertainment key to the Alfa Nero's design, there are hydraulic rams that move the swimming pool floor to the deck level transforming the whole area into a dance floor or even a Touch and Go Helipad! Oceanco's supremacy in interior design was immortalised in this yacht by Alberto Pinto.
He used exemplary hardwood, leather, metals and rare fabrics to transform the cabins into havens. The Alfa Nero features a master suite, office and private exterior deck area with whirlpool bath. There is one VIP suite with two bathrooms, one double VIP suite, one double guest cabin and two twin guest cabins.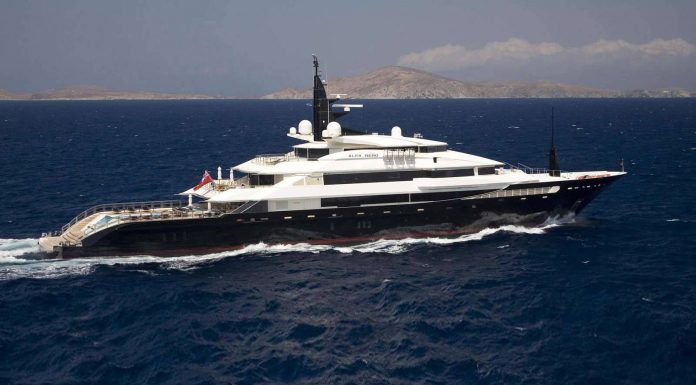 At the heart of the Alfa Nero you find two MTU diesel engines rated at 4,680 hp, the overall length of the yacht is 82 metres. The superyacht is available for chartering at a rate of $908,000 or €840,000 per week during both winter and summer.