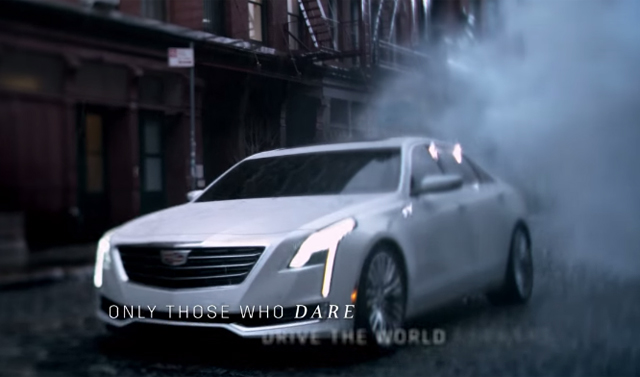 Cadillac has released the first details about the engines which will be available for the range-topping Cadillac CT6 set to be revealed on March 31 before the New York Auto Show 2015.
For starters, the CT6 will be offered with a naturally-aspirated 3.6-litre V6 engine delivering a total of 335 hp and 284 lb-ft of torque. To put that into perspective, the 3.6-litre V6 found in the ATS and CTS models from Cadillac pumps out 321 hp.
Beyond this all-motor V6, a twin-turbocharged 3.0-litre V6 will also be available for CT6 customers. It will deliver 400 hp and 400 lb-ft of torque. As with the 3.6-litre V6, the twin-turbo V6 will make use of cylinder deactivation technology as well as a start-stop feature. While the 3.0-litre twin-turbo V6 will be reserved for the Cadillac CT6, the ATS and CTS models will be available with the improved 3.6-litre V6.
Discussing the new turbocharged engine, assistant chief engineer for Cadillac, Rich Bartlett said "Cadillac's elevation on the world stage is driven in great part by its advanced powertrain technology and the all-new 3.0L Twin Turbo powers past the traditional segment leaders with higher degrees of the performance and refinement their reputations were built on.
"Torque is the pulling power of an engine and the new 3.0L Twin Turbo delivers it with confidence-inspiring smoothness and progression. In fact, the potency of the torque across the rpm band is matched only by the satisfaction of the horsepower created as those revs climb quickly to 6,500 rpm."
Beyond the two V6s, there are reports (unconfirmed) that the CT6 will also be available with a 2.0-litre turbocharged four-cylinder and a twin-turbo V8.