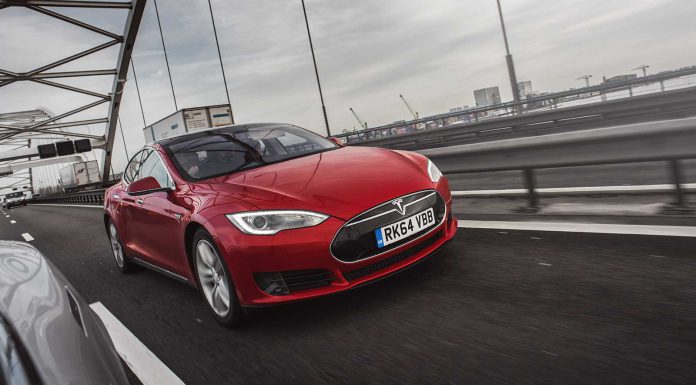 After announcing that an update to the Tesla Model S would end range anxiety, the Silicon-valley based electric automaker has unveiled the new Trip Planner and Range Assurance programs for the luxurious electric sedan.
As predicted, the software updates aren't major and instead work alongside the Model S' navigation system to warn the driver if they're travelling beyond its capable range. Additionally, the system helps locate nearby supercharging stations while also providing alerts as to whether those stations are in use or full. Additionally, the Range Assurance feature alerts the driver when they've exceeded the car's range and won't be able to make it to a charger.
Additionally, updates to the car's navigation system now mean that it takes into consideration elevation changes as well as the weather to accurately calculate the car's range depending on these variables. On road-trips, the system will also take drivers past supercharging stations to make sure that drivers are always within reach of a facility to charge the batteries.
Elsewhere, the software updates to the Tesla Model S include automatic emergency braking, a side collision warning system and blind spot monitoring. A special valet mode has also been added to limit the car's speed while locking out personal info. Finally, a new audio codec has been created to reportedly improve sound quality from the stereo system with the Model S' adaptive cruise control also tweaked and tuned.