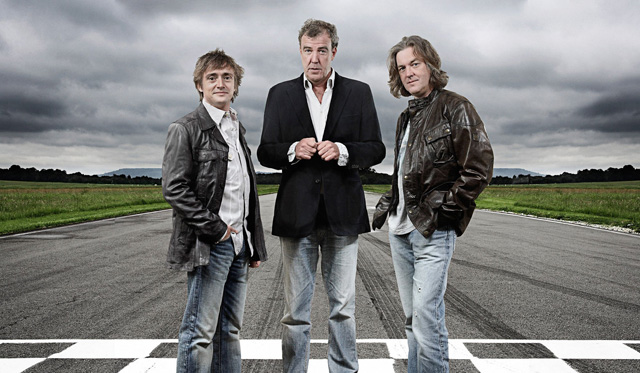 While the future of Top Gear hangs in the balance as BBC holds an investigation into the 'fracas' behind the recent suspension of Jeremy Clarkson, it is being reported that the remaining episodes of Top Gear Season 22 will be broadcast.
U.K. publication Driving reports that Top Gear producers are still editing already filmed segments of the remaining three episodes of Season 22. Driving has learnt from a source within the BBC that these episodes will be broadcast at some date regardless of the outcomes of the ongoing investigation. Alongside wrapping up editing of these episodes, it is also suggested that the crew at Top Gear is still pushing forward with its bonus episode featuring a comparison test between the McLaren P1, Porsche 918 Spyder and Ferrari LaFerrari.
The episode of Top Gear Season 22 which was originally scheduled to air on Sunday March 15th, features Jeremy Clarkson, Richard Hammond and James May each buying a budget convertible from the 1970s. Clarkson purchased a Fiat 124 Spider, Hammond a classic MGB and May getting behind the wheel of a Peugeot 304.
It remains to be seen if Top Gear will go on beyond Season 22 and whether or not Jeremy Clarkson will remain as the TV show's main host. In a recent column discussing his suspension however, Clarkson alluded to a Top Gear exit after comparing his fate with those of dinosaurs. He also indicated that recent petitions asking for his reinstatement would have no bearing on his Top Gear future.
[Via Driving]