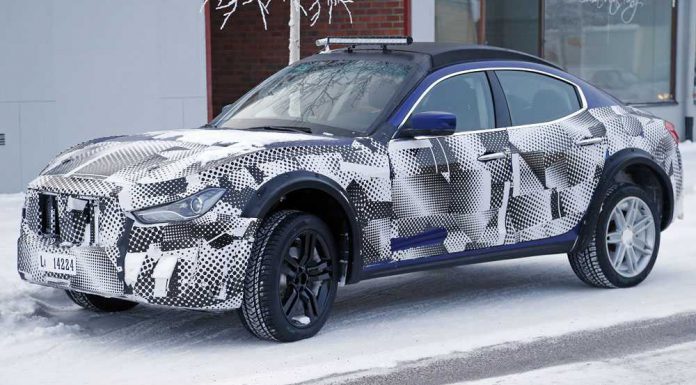 Despite currently developing a luxurious SUV dubbed the Maserati Levante, the Italian manufacturer has confirmed that it won't launch a car to rival the smaller Porsche Macan.
According to previous reports, Maserati was considering launching a smaller SUV than the Levante using technologies from the Fiat Group. While speaking with Autocar recently however, Maserati boss Harald Wester denied his firm has such plans.
"We are an extremely complex multi-brand group and to have everyone doing a little bit of everything is not the right way. We have nameplates that cover that ground, or that plan to cover that ground.
"In this business, you should never say 'no' in a dogmatic way, but my personal opinion is that Maserati wouldn't want to go below the Levante in size," he said.
As for the Maserati Levante itself, it is suggested that it will receive the new 525 hp V8 twin-turbo engine from the Quattroporte when it goes on sale. This could then be accompanied by other less powerful unit options among them being the 3.0 litre twin-turbo V6 from the Ghibli, a diesel V6 and probably the new V8 diesel from Fiat.
Further details about the Levante remain rather scarce but we do know that production will take place at the marque's Mirafiro plant in Northern Italy. The first bodies are expected to be produced next year. One key point of debate around the new Levante is what platform it will be based on.
Despite previous rumours indicating that the Levante will utilise the same platform as the Jeep Grand Cherokee, the Levante SUV will in fact use the platform of the latest Quattroporte albeit somewhat modified.
The Maserati Levante is expected to compete with the likes of the Porsche Cayenne, Range Rover Sport and BMW X5. It should also help Maserati achieve its goal of reaching 75,000 annual sales by 2018 alongside the new Ghibli and facelifted Quattroporte.
[Via Autocar]