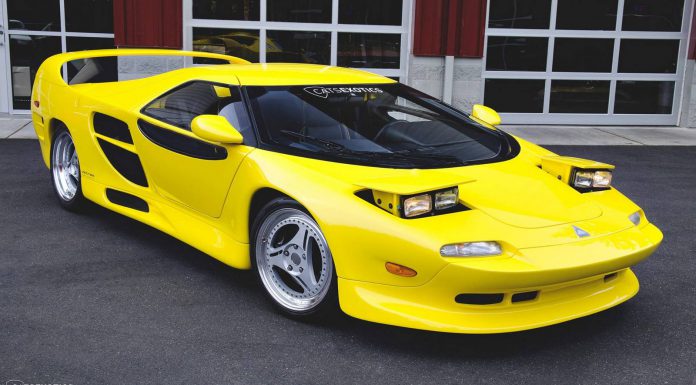 A rare and rather interesting yellow Vector M12 is currently up for sale courtesy of Lamborghini specialises, Cats Exotics, in the United States. As one of just 17 units ever produced, it is certainly one of the rarest supercars of the modern era and despite so few examples being made, it is still instantly recognisable around the world.
Underpinning the Vector M12 is a lengthened Lamborghini Diablo chassis. Additionally, it utilises a 5.7-litre Lamborghini-sourced V12 engine delivering a total of 492 hp and 425 lb-ft of torque at 5200 rpm. As a result, the M12 could reportedly reach 100 km/h in a brisk 4.8 seconds when new as well as a 304 km/h top speed.
Of the 17 (or 18) M12's produced, just 14 of those were production cars and went to customers. One of those 14 was destroyed by fire in 2011 making the sports car even rarer.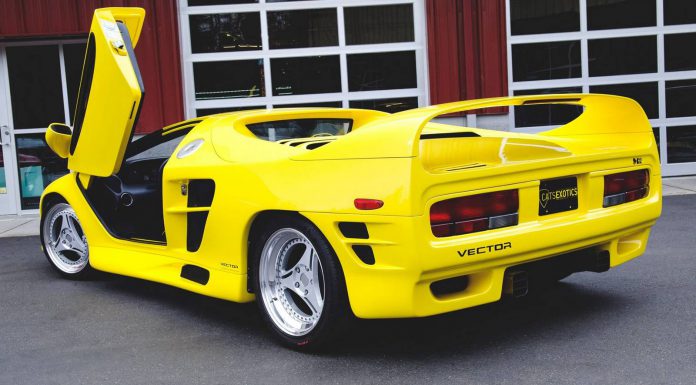 Beyond the Lamborghini chassis and Italian powertrain, the Vector M12 features a characteristic supercar shape with flowing lines and a rear wing. Certainly one of the most eye-catching styling traits is the curvaceous front fascia which includes pop-up headlights as well as a body coloured lower splitter section. Special three-spoke silver wheels are also fitted to this example.