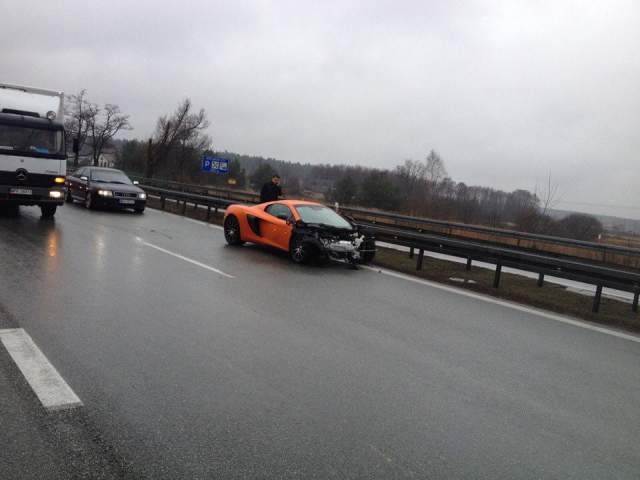 While customer deliveries of the potent McLaren 650S kicked off last year, it is believed that just two units reside in Poland. Unfortunately however, one of those two 650S examples has been damaged rather severely after crashing in slippery conditions.
[youtube]https://www.youtube.com/watch?v=swaQkQvIp6s&t=19[/youtube]
Details around this McLaren 650S crash remain unclear but it is immediately apparent that the British supercar made contact with either another car or the crash barriers from the front. As such, the front has been completely trashed.
Based on the single image available of the crashed 650S, we can see that the expensive bonnet is no more. Additionally, there's a good chance that some structural damage has been suffered. With that being said, it certainly looks repairable.
[Via Grzegorz Ciźla o samochodach]