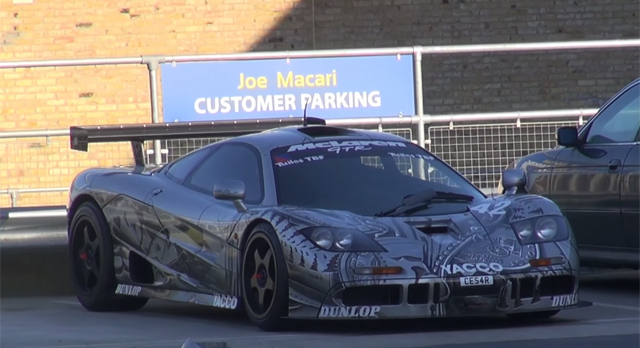 In the world of McLaren F1s, few are as recognisable or jaw-dropping as the F1 GTR that resides in London and was customised by French artist César over 18 years ago.
[youtube]https://www.youtube.com/watch?v=FUsCRbcawnI&t=155[/youtube]
Rather incredibly, this McLaren F1 GTR competed in the 24 Hours of Le Mans in 1994 and is now completely street-legal complete with indicators. What's more, with 'standard' McLaren F1s selling for over $10 million, it is absolutely incredible to see the owner of this F1 GTR taking it out on the street and not locking it away in a garage!