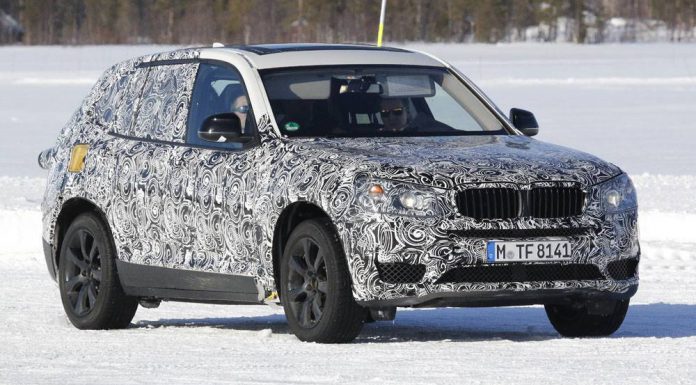 New 2017 BMW X3 spy shots have emerged as testing gets underway of the heavily revised and updated compact crossover. While the BMW X3 was only recently updated for the 2015 model year, the 2017 variant will be thoroughly improved upon meaning a selection of changes are expected.
With that in mind, the 2017 BMW X3 will utilise a different modular design set to also increase interior space as well as the ride quality. Beyond the new platform, a selection of different powertrain options will be available for the next X3.
Topping out the range is expected to be the brand new BMW X3 M. It is pinned to utilise the new S55 engine delivering at least 425 hp shared with the M3 and M4 duo. Due to the higher weight of the X3 M however, power could be boosted up to 450 hp.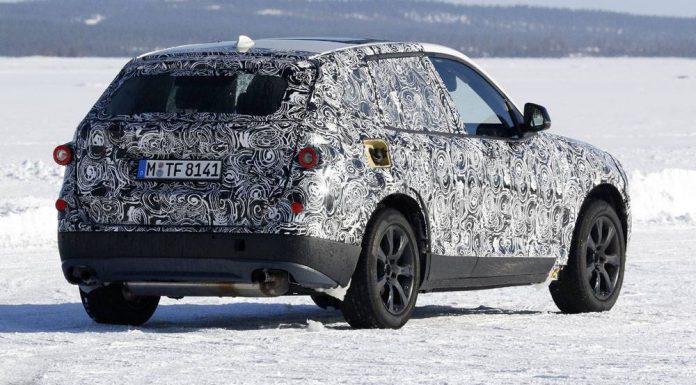 Elsewhere in the 2017 X3 range, a plug-in hybrid will be offered. It will utilise a four-cylinder turbocharged engine delivering 240 hp and coupled to a 90 hp electric motor. Alongside delivering 330 hp all up, an all-electric range of 50 km is also expected. Another new variant is pinned to be revealed in the form of the BMW X3 M40i and it will act as the second most powerful derivative delivering 340 hp from its 3.0-litre inline-six.