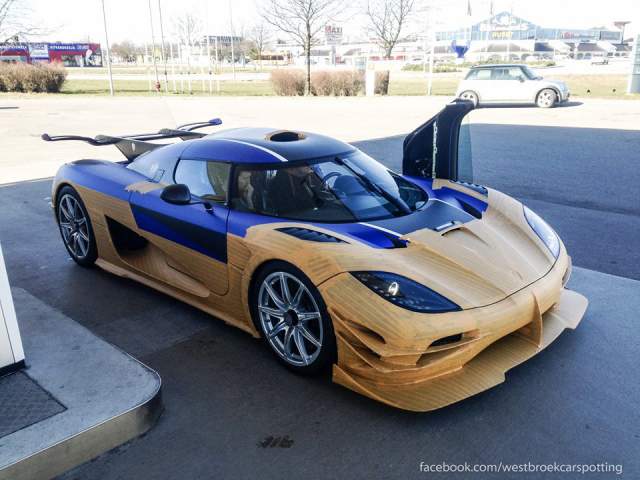 The latest Koenigsegg One:1 is nearing completion with it recently snapped during its final round of testing before being delivered to its owner. The car was snapped by Westbroek Carspotting at a Shell petrol station with light brown tape covering many of its panels.
Beyond the tape however, the eye-catching matte blue finish of this One:1 is immediately apparent. It is strikingly similar to Singapore's only Koenigsegg Agera S also finished in matte blue with a number of matte black elements. Elsewhere, black brake calipers can be seen as well as a set of 9-spoke silver wheels. Considering the One:1 typically has five-spoke carbon wheels however, it is likely that these ones were being used simply for testing.
In case you didn't know, the Koenigsegg One:1's twin-turbocharged V8 delivers 1341 hp and 1371 Nm of torque. When combined with an overall weight of just 1341 kg, the One:1 features a perfect 1 hp to 1 kg power to weight ratio. The only other production car to achieve such a figure is the Hennessey Venom GT.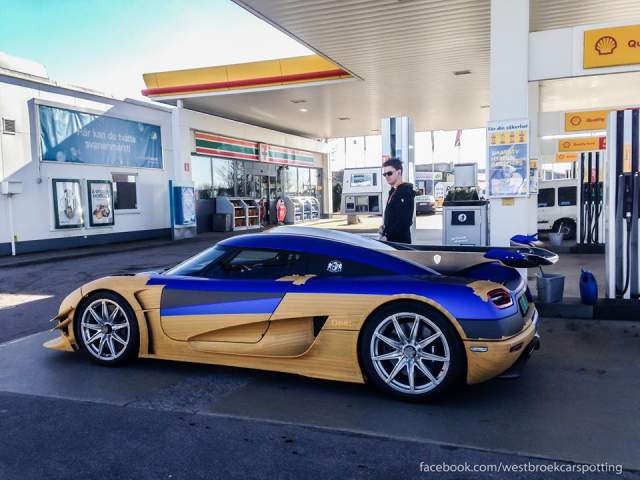 The Koenigsegg One:1 is expected to reach speeds in excess of 450 km/h so aerodynamics are key to the One:1 package. Thanks to the new front facia and the Le Mans prototype inspired rear wing, downforce at 260 km/h is equal to 610 kg whilst at 440km/h, the One:1 develops 830 kg. The One:1 is able to pull 2G's of force in the corners!
[Via Westbroek Carspotting]